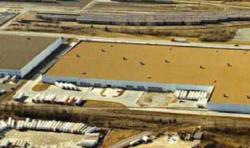 Fenton, Missouri (PRWEB) June 18, 2012
FW Warehousing is opening a new 500,000 square foot warehouse distribution center in Fenton, Missouri, according to Mark Cusumano, President and CEO of FW Warehousing, a third party logistics provider that has been involved in the St. Louis warehousing industry since its founding in 1949.
"We're opening our new facility in Fenton, Missouri, to support a major new account, a national packaging manufacturer with a local plant here in the St. Louis area," said Cusumano. "With its proximity to other manufacturers in and around the Fenton area, and its BN rail access, our new Fenton facility should also prove attractive to other new customers as well."
Melissa Appel has been named Facility Manager for the new Fenton warehouse distribution center. She has already played a major role in the startup of the new facility. Appel had previously serviced as FW Warehousing's Inventory Control Manager.
Cusumano added that he expected the new Fenton facility to be operational in short order, possibly by the time this story is posted online. The expansion into Fenton marks the opening of another chapter for this long-time St. Louis warehousing provider.
FW Warehousing is based in the St. Louis metropolitan area with its headquarters in Sauget, Illinois. The firm operates warehouse distribution centers in three Midwestern states, Missouri, Illinois and Indiana, totaling 2.5 million square feet. Founded in 1949, FW Warehousing's initial focus was on providing food-grade warehousing. Later, the firm broadened its services to include cold storage, general warehousing and hazardous chemical storage. In addition, the firm has more than 25 years' experience in third party logistics and has been ranked in the Top 100 Third Party Logistic Companies in the United States by Inbound Logistics magazine.
For more information about this leading St. Louis warehousing provider, visit the About Us and Services pages of the FW Warehousing web site.