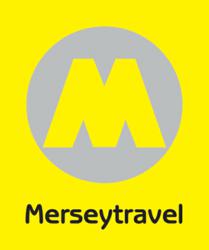 Our record in developing individuals, be they our own staff or other stakeholders is exemplary, and I am very proud of the hard work of our Learning team
(PRWEB UK) 17 June 2012
The Big Tick award commends the best examples of business as a force for good, and as a result Merseytravel's scheme is now shortlisted for a chance to be crowned the overall winner at the Awards for Excellence Gala Event on 27 June.
Business in the Community's Awards for Excellence recognise the powerful and positive role that business is playing in local communities by awarding companies for the impact and innovation of their responsible business programmes across a number of categories. The awards are given to companies who demonstrate their leadership on the key social and environmental issues where business can make a difference at local, national and international levels.
Merseytravel collected its Bick Tick in the Channel 4 Work Inspiration Award which recognises employers that are addressing the talent challenge by turning work experience into Work Inspiration, to bridge the gap between the classroom and the world of work.
Councillor Mary Rasmussen, Chair of Merseytravel's Corporate Social Responsibility Committee is delighted; "We are honoured to receive this Big Tick in recognition of the work we have done to ensure that we have a positive impact in providing opportunities in the Liverpool City region. Our record in developing individuals, be they our own staff or other stakeholders is exemplary, and I am very proud of the hard work of our Learning team in their development and integration of the Work Experience programme."
Stephen Howard, Chief Executive, Business in the Community said: "I congratulate Merseytravel on achieving their Big Tick. There has never been a better time to showcase that business can be a force for good – for the mutual benefit of both business and the communities in which they operate. Our Awards for Excellence are all about celebrating responsible business and Merseytravel has demonstrated that they can have a positive impact on society and people without losing focus on their business."