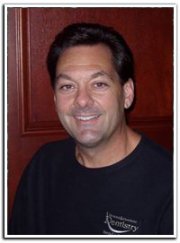 Tampa, FL (PRWEB) June 18, 2012
Periodontal disease patients in Tampa, FL, are discovering an alternative to traditional gum disease treatment at the offices of Dr. Randall A. Diez. The FDA approved LANAP procedure is minimally invasive and has been proven to be an effective method of treatment. With millions of people across the country suffering from gum disease-related health problems, giving patients more treatment options can convince them to seek the help they require.
Dr. Diez uses the PerioLase MVP-7 laser with its fiber optic tip to selectively locate the bacterium that is located in the pockets of the gum. The bacterium is eliminated along with diseased gum tissue. Tartar or calculus is removed from the pockets ultrasonically. Healthy gum tissue is not affected and is actually stimulated to reattach to the root after tartar deposits have been removed from the area. The laser also stimulates the regenerative properties of the bone. This high-tech method of gum disease treatment is a viable alternative to traditional treatment methods.
Patients find that recovery time is minimal after LANAP treatment and that they experience little pain or discomfort. In addition, gum recession is reduced because healthy gums remain in the mouth with the LANAP procedure. Dr. Diez and his patients appreciate having gum disease treatment options. To learn more about Dr. Diez and the periodontal disease LANAP treatment procedure, visit http://www.dentist-in-tampa.com.
General and Cosmetic Dentistry is a general practice offering patients personalized dental care for Tampa, FL for over 25 years. Dr. Randall A. Diez received his bachelor's degree from University of Florida, is a graduate from University of Florida College of Dentistry and Las Vegas Institute for Advanced Dental Studies. He is educated in advanced anterior aesthetics, cosmetics and reconstructive procedures and occlusion I (biting function and related muscles and joints). Dr. Diez is certified in sedation dentistry, Invisalign, CEREC, Laser Dentistry and TruDenta Migraine therapy. He is part of one percent of dental professionals providing the most recent FDA cleared laser procedure for gum disease and periodontal treatment, and only two percent of dentists have his level of advanced education. To learn more about General and Cosmetic Dentistry and their dental services visit their website at http://www.dentist-in-tampa.com and call (813) 321-0074.