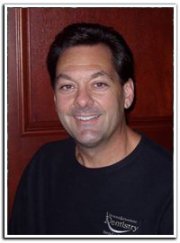 Tampa, FL (PRWEB) June 19, 2012
Dr. Randall A. Diez utilizes proven TruDenta methods to counteract problems caused by improper balance of the TMJ, including chronic headache, teeth grinding, clicking/popping jaw, and neck or face pain. TruDenta offers a method for treating debilitating migraine headaches that does not include the use of drugs.
Dr. Diez uses no needles or drugs to diagnose symptoms related to the force of the TMJ. He uses two state of the art devices to measure the way the mouth opens and closes and the associated bite forces, as well as to measure the range of motion of the neck and head. A Bite Force analysis and a Range of Motion analysis are produced, which allow Dr. Diez to determine a course of migraine therapy or treatment of other symptoms. Patients usually require eight to twelve treatments for complete relief, and treatments usually take less than one hour each.
Because the jaw is so complex and has so many muscles, joints, nerves, bones, and tendons working together, an imbalance can create a myriad of problems. Many people do not realize that their chronic pain or discomfort could be dental related. Using the TruDenta system, Dr. Diez is able to provide relief for many patients that suffer from migraine headaches related to improper balance within the jaw. For more information on the Temporomandibular Joint or TruDenta solutions, visit http://www.dentist-in-tampa.com.
Dr. Randall A. Diez is a dentist offering patients personalized dental care in Tampa, FL for over 25 years. Dr. Diez received his bachelor's degree from University of Florida, and is a graduate from the University of Florida College of Dentistry and Las Vegas Institute for Advanced Dental Studies. He is educated in advanced anterior aesthetics, cosmetics and reconstructive procedures and occlusion I (biting function and related muscles and joints). Dr. Diez is certified in sedation dentistry, Invisalign, CEREC, Laser Dentistry and TruDenta Migraine therapy. He is part of one percent of dental professionals providing the most recent FDA cleared laser procedure for gum disease and periodontal treatment. To learn more about General and Cosmetic Dentistry and their dental services visit their website at http://www.dentist-in-tampa.com and call (813) 321-0074.