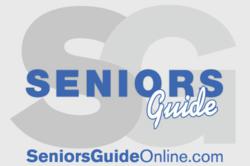 over half of all seniors aged 65 and older are using the internet.
Richmond, VA (PRWEB) June 19, 2012
In keeping updated with the latest industry trends, http://www.SeniorsGuideOnline.com is watching and analyzing the growing number of new technology adoptions by older adults, also known as Baby Boomers, and Senior Citizens aged 65 and older. Recent research shows internet usage has continued its projected growth among this demographic. Some of the more popular devices among older adults are cell phones, mobile devices and incorporated social media activity.
In an April 2012 study done by the Pew Internet and Life Project, Pew has seen for the first time in their studies that over half of all seniors aged 65 and older are using the internet.
Adults 65 and older, along with their baby boomer children, are using the internet for email, social media and research – particularly long term care and retirement options. At SeniorsGuideOnline.com, a resource for finding retirement housing, home health care and products and services for seniors, the number of site users has grown. The website has also noticed their audience digging deeper for more information.
"We see our visitors choosing several different skilled nursing homes, senior apartments, or even home companion care as opposed to just a single choice trying to find the right fit for them or a loved one", says Katharine Ross, Director of Publishing for Seniors Guide.
Seniors are also browsing online using cell phones and mobile devices such as the iPhone, iPad, Samsung Galaxy and HTC Thunderbolt. According to SeniorsGuideOnline.com, mobile traffic to the senior resource website has almost doubled in numbers since January 2011.
In the same April 2012 study, Pew research also saw that more senior citizens own cell phones now than ever before. Pew reports "Some 69% of adults ages 65 and older report that they have a mobile phone, up from 57% in May 2010."
While email is noted as being the most popular activity of older adults online, Facebook is also seeing a growth in numbers from this age group. According to Pew research, one third of senior internet users are using Facebook or other social networking websites.
Much of the draw to Facebook may be its simplicity for sharing photos, direct communication between users, and real time status updates. While streamlining these activities, older adults are given more of an opportunity to quickly interact with their peers across the country.
"More questions are being asked through Facebook about retirement", says Ross. "Older Facebook users will pay attention to where their acquaintances are living. If their friends own a home in an active adult community or have used a home care service, users are asking about their experience and reviews through comments".
Retirement communities, and other targeted businesses looking to reach seniors are becoming active on Facebook in an effort to help market themselves to a wider audience. An Independent Living community has great opportunity to show, through pictures and videos, what makes them stand out above other Independent Living or Active Adult communities.
Seniors Guide, a Richmond, Va. -based company publishes Seniors Guide magazines throughout Cincinnati, Ohio; Dayton, Ohio; Indianapolis, Indiana; Raleigh-Durham, North Carolina; Richmond, Virginia; and Roanoke-Lynchburg, Virginia and features a correlating website of http://www.SeniorsGuideOnline.com. Seniors Guide's mission is to help seniors and their families find the information they need on options available in senior housing, senior care, assisted living, independent senior living, retirement communities and other retirement living needs. Seniors Guide also has resources at http://www.seniorproductsservices.com for Cincinnati, Ohio; Dayton, Ohio; Raleigh-Durham, North Carolina; and Richmond, VA. Ross Publishing, Seniors Guide's parent company, began in 1991 and has been publishing helpful, free publications and websites ever since.