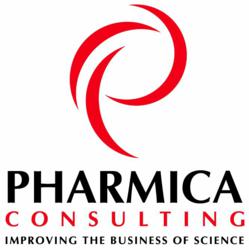 "HIT is a topic that is exploding in the industry," said Matt Kiernan, Partner with Pharmica Consulting
Princeton, NJ (PRWEB) June 18, 2012
Pharmica Consulting has long filled the role of being a life sciences expert in pairing business processes to new systems and technologies. To help Pharmaceutical companies determine how to utilize HIT, Pharmica will host the Pharmaceutical HIT conference on November 15th in Princeton, NJ. The one day conference will deal with current industry challenges surrounding the best strategies for utilizing HIT via a combination of industry speakers and open discussions.
"People often hear about HIT, but may not be sure how it benefits the biotech and pharmaceutical industries," said Eric Lake, Partner with Pharmica Consulting. "Our main goal for this conference is to help pharmaceutical companies understand what HIT really is and learn how to utilize it to their benefit."
"HIT is a topic that is exploding in the industry," said Matt Kiernan, Partner with Pharmica Consulting. "Factors such as rising patient health care costs and the decline of the U.S. economy are causing pharmaceutical companies to struggle to determine how to capitalize on HIT. Pharmica Consulting has been partnering with many pharmaceutical clients to solve these issues and will share its expertise on the subject."
"HIT is an electronic data bank evolving and growing daily across the health care industry," said Julie Thomas, Senior Consultant at Pharmica Consulting. "New age technology developments, such as mobile apps, EMRs, and patient registries are collecting health care data -- bringing together a more complete picture of how patients and diseases are being managed. Pharmaceutical and biotech companies may be aware of HIT, but haven't had the resources or time to capitalize on what opportunities HIT presents. Pharmica will work with clients to identify their needs and develop a strategy to use HIT as an advantage in meeting their business goals."
Those interested in learning more about Pharmica Consulting's service offerings can visit http://www.PharmicaConsulting.com. To request additional information, please contact Eric Lake at 973-945-4482 or Greg Cohee at 215-579-1650.