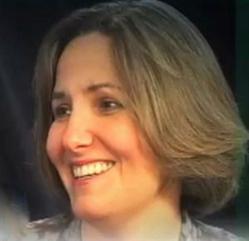 EdSurge is fastly becoming a leading influential voice to educators and the edtech industry.
Nashville, TN (PRWEB) June 19, 2012
Dr. Rod Berger's latest installment of The Core of Education is both engaging and forward-thinking. His recent interview with Elizabeth "Betsy" Corcoran affords listeners a window into what makes EdSurge so highly successful and useful for educators. "EdSurge is fastly becoming a leading influential voice to educators and the edtech industry," says Berger.
Betsy Corcoran, EdSurge's co-founder, brings her extensive background in education and journalism to bear on an eNewsletter that accelerates the adoption of education technology. Corcoran was previously Executive Editor for technology coverage at Forbes Media. Earlier, she was an award-winning staff writer for the Washington Post and Scientific American. She has led professional development workshops on using IT in a public elementary school context, where she also learned the fine art of coaxing incompatible systems to "talk with one another".
In this two-part edition of The Core of Education, Corcoran and Berger discuss:

Betsy's vision for making EdSurge the "Consumer Reports" of education technology, providing independent information and commentary on available resources for schools.
EdSurge's editions for teachers and entrepreneurs.
The state of education technology and how EdSurge helps late-adopter educators get over their fear of technology.
How their editorial team delivers genuine edtech research instead of "vendor speak".
EdSurge's fascination with real-world teacher stories: profiles of teachers.
Upcoming, new features in EdSurge.
RANDA's Core of Education Podcast is rapidly amassing a library of useful interviews, as Dr. Berger has recently discussed:

How the UK and the US education reform with the USDOE's Deputy Director of Education Technology, Richard Culatta, and Lord James Knight, former Minister of Education in England.
BYOD and the culture of education technology with Frank Catalano of MindShift.
PD and teacher evaluations with author and educator Cindi Rigsbee.
Educators can subscribe to The Core of Education via Apple's iTunes or listen directly at Dr. Berger's Core of Education blog.
RANDA Solutions is an INC. 500 software firm based in Nashville, TN serving the education sector. RANDA acquires, manages and utilizes data providing administrators and teachers a variety of education intelligence: Student Data (student identification, student demographics, summative and formative assessments, student growth, course completion, and college readiness), Educator Data (educator identification, educator demographics, professional development/continuing education, teacher student data link, value added assessment alignment, and teacher effectiveness), and Third-party Data (community demographics, school climate, early warning data, etc.). Historical and live data reporting, along with additional customized content, is delivered via RANDA's secure web portals and integrates seamlessly with RANDA's cross-platform mobile applications for iPads and Android devices.