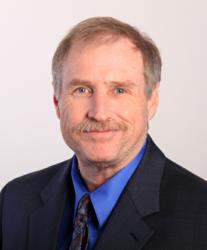 They get the best monitoring capabilities without having to worry about external costs.
Dayton, Ohio (PRWEB) June 18, 2012
CommitDBA™, the remote database administration business unit of Ross Group Inc, signed an agreement on May 9, 2012 to become a Quest Software Service Provider Partner. This partnership enhances CommitDBA™ services (DBAManage™ and DBAMonitor™) with the ability to utilize Quest Software's award-winning database monitoring tool - Foglight.
"We are very excited to be a member of the Quest Provider Partner Program. The Quest tools will greatly enhance our enterprise database monitoring services," says Steve Woody, Senior VP at Ross Group and business unit manager for CommitDBA™. "Quest is the premier software and database tool provider in the industry today. With the addition of Foglight in our database services offering suite, we can now offer our customers seamless 24x7 monitoring which provides fast detection, diagnosis and resolution of performance problems. With this new offering, our customers do not have to purchase database tool licenses because Foglight is embedded within the service. They get the best monitoring capabilities without having to worry about external costs."
Foglight for databases monitors database resources, which ensures that database components are operating within their resource capacity limits. When abnormal conditions occur or database thresholds are exceeded, Foglight provides alerts that pinpoint where the location and nature of problems are. Our DBAs then remediate the issues with speedy action. Foglight is embedded into the DBAManage™ and DBAMonitor™ service portfolios to provide instant feedback to the CommitDBA™ team which, in turn, is logged into a sophisticated ticket tracking system. Our CommitDBA™ services guarantee high availability and sustainment of complex customer database environments with Service Level Agreements (SLAs).
"Quest is pleased to partner with Ross Group to delivery powerful monitoring capabilities in a packaged offering for customers," said Michael Sotnick, Vice President, Worldwide Channels & Alliances, Quest Software. "Foglight is critical to helping customers meet stringent SLA requirements and also provides analysis and metrics for growth, scalability and capacity – a significant value-add for managing the database workload."
Headquartered in Dayton, Ohio, with an office in Douglasville, Georgia, Ross Group Inc is a leading enterprise database services, web services, and IT services firm. In addition to CommitDBA™ database services, Ross Group Inc is the number one supplier of enterprise application software to major motor clubs in North America. The software manages all touch points between the club and its member base. This includes membership management software for back office and branch operations, web site management and software to integrate member management with other club systems like finance, insurance and road side assistance. The company is also the number one supplier of enterprise automation software to teaching hospitals of veterinary medicine in the world. Their software is in use by universities all over the world and is integral to every function performed in the teaching hospital including electronic medical records, pharmacy, diagnostic laboratory and clinical pathology.