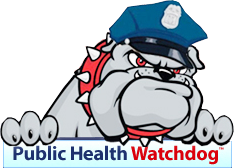 Fresenius was clearly aware of these issues, but chose to risk patient safety by withholding that information from the public.
(PRWEB) June 18, 2012
Public Health Watchdog, a media outlet created to protect and warn consumers about the dangers of defective products, is alerting the public about metabolic alkalosis with Fresenius Medical Care's GranuFlo and NaturaLyte dialysis products, which can lead to heart problems and other potentially fatal complications. According to the New York Times, the company acknowledged the dangers in an internal memo last year, but failed to disclose the information to the FDA, its consumers or the public. [nytimes.com/2012/06/15/health/fda-investigates-fresenius-for-failure-to-warn-of-risk.html?emc=tnt&tntemail0=y]
Dialysis is a procedure that replaces the function of the kidneys by filtering toxic waste products out of the blood; a number of different solutes are used to maintain a healthy balance. One of these substances is bicarbonate, an alkaline chemical used to neutralize any excess acidity in the blood. According to the New York Times, the issue with GranuFlo and NaturaLyte is that they produce more bicarbonate than their competitors, which may lead to excessively high alkaline levels, or metabolic alkalosis. Metabolic alkalosis can increase the risk of serious complications, such as:

Sudden Cardiac Arrest
Sudden Heart Attack
Hemodialysis cardiac arrest
Hemodialysis cardiopulmonary arrest
Stroke
Death
Arrhythmia
Altered mental status (confusion)
Low blood pressure
[medicinenet.com/hemodialysis/article.htm]
Fresenius Medical Care addressed these risks in an internal memo dated November 4, 2011, but did not warn its consumers or the public about the issue until March, after it was questioned by the FDA. The memo stated that 941 patients experienced cardiac arrest in Fresenius clinics in 2010, and found that that elevated bicarbonate levels resulted in a six fold increased risk of cardiac arrest. "In light of these troubling findings" doctors should adjust blood alkalinity accordingly, the memo said.
Fresenius finally issued a letter in late March, after the FDA questioned them about the matter. In addressing the bicarbonate alkalosis issue, the letter said that "Recent analyses performed using FMCNA hemodialysis (HD) patient safety data confirms that alkalosis is a significant risk factor associated with cardiopulmonary (CP) arrest in the dialysis unit." [fmcna.com/fmcna/idcplg?IdcService=GET_FILE&allowInterrupt=1&RevisionSelectionMethod=LatestReleased&Rendition=Primary&dDocName=PDF_300045654]
According to the New York Times, the legality of the issue requires further inquiry but many feel that their conduct was nonetheless unethical and put patients at risk. Matthew McCauley, attorney, said "Fresenius was clearly aware of these issues, but chose to risk patient safety by withholding that information from the public." Chief medical officer Dr. Thomas F. Parker of Renal Ventures, which uses Fresenius products, expressed similar sentiments to the New York Times, "If the data was sufficient to warn their doctors, then all users of the product should have been made aware of it."
In late May, the FDA warned the public about bicarbonate alkalosis in hemodialysis, asking physicians to take into account "the presence and quantity of acetate, citrate, and/or acetic acid in dialysate concentrates". The agency says that when these substances metabolize to bicarbonate, "This can contribute to metabolic alkalosis, which is a significant risk factor associated with cardiopulmonary arrest, low blood pressure, hypokalemia, hypoxemia, hypercapnia, and cardiac arrhythmia."
[fda.gov/Safety/MedWatch/SafetyInformation/SafetyAlertsforHumanMedicalProducts/ucm305630.htm]
About Public Health Watchdog
Public Health Watchdog is a media outlet created to provide consumers with up-to-date information about defective drugs and medical devices that could endanger their health. For more information on Clear Care contact lens solution, as well as other dangerous drugs and medical devices, please visit Public Health Watchdog today.
Contact:
Matthew McCauley
Attorney
(800) LAW-INFO
(800) 529-4636
http://www.yourlawyer.com