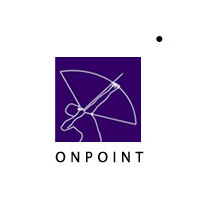 With more than eight years of mobile development experience, OnPoint continues to define what's possible and compelling in enterprise mLearning for a broader, global audience of workers and teams.
Savannah, GA (PRWEB) June 18, 2012
OnPoint Digital, Inc., a leading provider of online and mobile learning solutions, is pleased to announce the upcoming production release of version 5.0 of its CellCast® Solution mobile learning platform on June 30, 2012. The new offering makes its formal debut at The eLearning Guild's 3rd annual mLearnCon Conference to be held in San Jose, California June 18th through June 21st at the Fairmont Hotel. Highlights of the latest iteration of this multi-award-winning platform include the learning industry's first gamification feature set fully integrated with a Learning Management System platform, updated native apps for all leading mobile devices, a new mobile web app content delivery option, a library of custom interface templates, integrated support for the upcoming Project Tin Can API (next generation SCORM) and a myriad of other mobile, social and cloud-based features.
OnPoint's CellCast Solution is a full end-to-end platform designed to assist enterprise organizations seeking to prepare, package, deliver and track content deployed to workers' mobile handsets, tablets, eBook readers and other portable computing devices. As part of OnPoint's ongoing efforts to help customers' drive employee engagement, fortify retention and accelerate competency, CellCast now provides an optional, fully-integrated gamification layer that extends the learning experience through the addition of support for group or project-specific game profiles comprised of game elements and game mechanics like points/levels/badges, interactive leader boards, earned trophies and tangible rewards. CellCast can deliver a fully gamifed experience to workers be they learning online over the web, sitting in a classroom, or accessing their training from the mobile device or tablets of their choice. The new gamification feature set sits atop the industry's most versatile mLearning platform and takes full advantage of the extensive array of enterprise security, platform integration, full reporting and analytics and comprehensive systems management functionality.
Early results for beta gamification customers have proven extremely compelling by successfully driving employee engagement and accelerating business results. One early adopter saw an increase of more than 900% after adding the new game mechanics to their online learning environment. Interestingly, most of the learning content and assessments didn't change, but the applied game mechanics dramatically altered the perception of the learning as being more "hip, interesting and beneficial" according to a recent survey by the customer and is driving increased utilization across the organization.
Also new with OnPoint's CellCast 5.0 release are fully integrated custom interfaces and templates customers can choose from as a jumping-off point. These custom interfaces can be group-based, allowing various departments or product lines to see a completely different branded look and feel. This gives customers the ability to access all of the features and functionality that are available in the CellCast platform and still have the feel of a custom app—without the headaches that come with custom development. Use cases have also extended beyond just mobile learning into sales enablement, business communications, facilitator support for ILT classes, document management and compliance.
Robert Gadd, OnPoint's President and Chief Mobile Officer, commented, "CellCast version 5 is the learning industry's most mature and complete mobile learning platform for the enterprise. Our team of dedicated mobile designers and technologists continues to push the innovation envelope in the mLearning market allowing our customers and partners to reach new heights with their training and performance improvement objectives. With more than eight years of mobile development experience, OnPoint continues to define what's possible and compelling in enterprise mLearning for a broader, global audience of workers and teams".
The CellCast Platform provides customized CellCast Apps™ to mobile learners to download and sync a wide variety of content types including HTML courses, ePUB and PDF files, audio/video clips, SCORM and Project Tin Can modules, animated slideshows, tracked tests and surveys and many others. These device-specific native apps span all of the most popular smartphone devices used throughout the enterprise including Apple iPhone® smartphones and iPad™ tablets, Android® smartphones and tablets, RIM BlackBerry® wireless handsets and PlayBook™ tablets, Microsoft Windows Phone 7® smartphones and Windows 8 tablet computers, and popular eReaders including Amazon's Kindle Fire™ and the Barnes & Noble's NOOK Tablet™. A new CellCast Desktop App is also shipping in version 5 allowing workers with laptops to sync content for offline access, playback and tracking via any Windows, Mac or Linux-based computer.
About OnPoint Digital, Inc.
OnPoint Digital, Inc. is a leading learning solutions provider dedicated to the development of powerful yet affordably priced eLearning and mLearning tools for the enterprise. OnPoint's innovative and award-winning CellCast® Solution allows companies to easily create, deliver and track mobile content and assessments directly to users' mobile devices. Smartphone learners use customized CellCast Apps to download and sync a wide variety of content types and take tests and surveys on their devices. With CellCast, organizations have a powerful, customizable and secure platform to deliver just-in-time training, learning reinforcement, surveys, and marketing updates. OnPoint's CellCast Solution helps organizations leverage their investment in mobile devices by maximizing their employees' time while mobile and ensuring a stable and mature environment for tracking and reporting results.
OnPoint also offers a full-featured Learning Management System software suite for the creation and management of rich-media courseware, assessments, skills tracking and reporting, with numerous options including document management, e-commerce, localization, single sign-on and gamification modules.
Copyright (c) 2012 OnPoint Digital, Inc. All rights reserved.
The BlackBerry and RIM families of related marks, images and symbols are the exclusive properties and trademarks of Research In Motion Limited.
Apple, the Apple logo, Mac, Mac OS, Macintosh, iPod and iPhone are trademarks of Apple.
Android is a registered trademark of Google Inc.
Windows Phone and Windows 8 are registered trademarks of Microsoft Corporation in the United States and/or other countries.
Kindle Fire is a registered trademark of Seesaw LLC.
NOOK Tablet is a registered trademark of Fission LLC.
Other company and product names may be trademarks of their respective owner