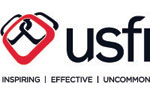 USFI Advertising's Sr. Art Director, Rodger Chavis, said, "It's a pleasure working with the Lewisville Area Chamber of Commerce. This project was especially unique and we could really showcase Lewisville's strengths using our full creative license."
Dallas, TX (PRWEB) June 18, 2012
The Lewisville Area Chamber of Commerce, a business organization in Denton County, Texas, is honored to receive an Award of Distinction from The Communicator Awards. The prestigious award recognizes the exceptional creative work of USFI Advertising on the Chamber's recently revised Membership Directory.
The Communicator Awards, judged by the International Academy of the Visual Arts, is the leading international awards program honoring excellence and work that transcends innovation in marketing and communications. Founded in 1994, the Communicator Awards receives more than 6,000 entries from companies and agencies of all sizes, making it one of the largest awards of its kind in the world. Being recognized by the Communicator Awards is a great honor for the creative work done by USFI Advertising for the Lewisville Area Chamber of Commerce.
When asked about the new member directory, Lisa Hermes, Vice President of the Lewisville Area Chamber of Commerce, stated, "We wanted a member directory that would promote the city and exhibit the economic, civic and cultural strength of the Lewisville area. USFI Advertising perfectly created this new vision with a stunning design and strategic layout."
USFI Advertising's Sr. Art Director, Rodger Chavis, said, "It's always a pleasure working with the Lewisville Area Chamber of Commerce. This project was especially unique in the fact that we could really showcase Lewisville's strengths using our full creative license."
About the Lewisville Area Chamber of Commerce
The Lewisville Area Chamber of Commerce represents a unique partnership with business, civic and educational leaders in the Denton County area as well as throughout the Dallas Metroplex. The goal of the partnership is to transform the region into a premier community where businesses flourish, education reaches a new level of excellence, and neighborhoods provide a safe and friendly environment. For more information about the Lewisville Area Chamber of Commerce, visit http://www.lewisvillechamber.org.
USFI Advertising
USFI Advertising, a division of USFI, offers deep resources that provide exceptional branding strategies for increasing market share; award-winning creative, production and printing capabilities; unparalleled service and integrity, with a single point of accountability; and complete support for logistics and fulfillment with near-perfect reliability. For clients in more than a dozen industries, USFI Advertising has become the strategic partner that reliably creates value. For more information about USFI Advertising, please visit http://www.usfi.com/advertising.
Lewisville Area Chamber of Commerce - Media Contact:
Erin Carney
erin(at)lewisvillechamber(dot)org
972.436.9571
USFI Advertising - Media Contact:
Steve Ealy
sealy(at)usfi(dot)com
972.444.8381, ext. 127