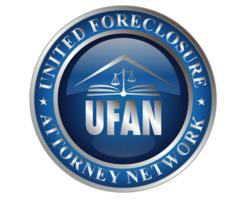 Roseville, CA (PRWEB) June 18, 2012
Though settlement was reached recently with the States' Attorneys General, UFAN Legal Group, PC ("UFAN") continues to see significant interest in litigation against Chase and the other major banks participating in the settlement. Despite the settlement, many California homeowners continue without relief.
UFAN filed its first complaint against JP Morgan Chase on October 18, 2011 in Superior Court for Contra Costa County (case number C-11-02390). The case targets issues origination of loans, Chase's alleged improper servicing of borrower's loans, and other claims mainly concerned with contract law. The case has been amended twice in the first half of 2012. UFAN is currently seeking new clients, similarly situated with existing plaintiffs, who are left without relief.
Recent news headlines discuss the settlement between the States' Attorneys General and five major banks, including JP Morgan Chase. While Chase, through this settlement, agreed to a large cash payout both to participating states and certain groups of distressed borrowers, many borrowers continue to be left without relief. For example, the settlement does not cover homeowners whose mortgages are owned by government sponsored entities like Fannie Mae and Freddie Mac, according to a February 2012 LA Times article. Reportedly, these loans make up more than 60% of California homeowners, and the settlement itself will only apply to about 250,000 California homeowners.
While the settlement precludes certain new actions by state officials against participating banks, it does not limit private lawsuits filed on behalf of homeowners. UFAN continues to fight for the rights of distressed homeowners who have been injured by the poor business practices of JP Morgan Chase, and who have been left without assistance despite governmental efforts.
If you believe you may have been injured by your lender, UFAN offers complementary attorney consultations to assist distressed homeowners in assessing possible options for relief including, but not limited to, litigation and bankruptcy. Click here to contact UFAN.
ABOUT THE UNITED FORECLOSURE ATTORNEY NETWORK
UFAN Legal Group, PC dba United Foreclosure Attorney Network ("UFAN") is a Roseville, California-based law firm providing mortgage litigation and other debt related legal services. The dedicated attorneys and staff at UFAN work tirelessly to seek justice and fight for the rights of its clients. For more information call toll free 1-866-400-4242.
This release may constitute attorney advertisement. Kristin Crone, Esq. is the attorney responsible for this advertisement. The information in this release and on the UFAN website (ufanlaw.com) is for general information purposes only. Nothing in this release or on the UFAN website should be taken as legal advice. Prior successes are no guarantee of future performance. Litigation is inherently uncertain and results in litigation are never assured.