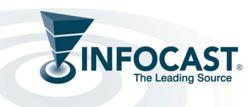 The event provides a congregated forum of E&Ps, field services, water technology companies, engineers, consultants, midstream and infrastructure specialists
Woodland Hills, CA (PRWEB) June 19, 2012
In the wake of the February inaugural meeting that received overwhelmingly positive feedback, Infocast has announced their upcoming 2nd Water Management for Shale Plays meeting, scheduled to take place at the Grand Hyatt Denver in Denver, Colorado, on July 25-27, 2012.
Hydraulic fracturing for oil and gas from shale plays continues to thrive, leading to increasingly massive consumptions of water required in the process. Some experts estimate that typical drilled shale wells can use up to 5 million gallons of water. The costs of re-treating, re-using, transporting and disposing of water are immense, but are an essential part of fracking that has also created a large, expensive secondary industry. Adding to the dilemma, drilling sites are often located far from any quality water source, pipeline or infrastructure, and water supplies are becoming progressively scarcer.
Infocast brings the critical and timely 2nd Water Management for Shale Plays event to Denver – providing a congregated forum of E&Ps, field services, water technology companies, engineers, consultants, midstream and infrastructure specialists, whom the attendees will have an opportunity to meet, network and brainstorm solutions with for effective water management in shale plays. The Infocast event features presentations from esteemed professionals on the economics of good water management systems, integration of effective treatments, new technologies and efficiencies, and the necessary supporting infrastructures essential in a company's business plan.
Industry experts including Black & Veatch, Colorado Division of Water Resources, Colorado State University, Ohio River Valley Water Sanitation Commission, Pennsylvania Department of Environmental Protection, The Railroad Commission of Texas, WarlickEnergy and Wood Mackenzie will lead the Water Management for Shale Plays' Briefing. The Tutorial will feature a roster of key players from the oil and gas community including Anadarko, GE Water & Process Technologies, Halliburton, Heckmann Corporation, MWH Global, Newfield Exploration, WorleyParsons and more.
For more information on registration or the event, please visit the event website at http://www.infocastinc.com/watershale or contact Infocast at 818-888-4444.
About Infocast
For over 25 years, Infocast has produced the highest quality events, tailored to the needs of the industries we serve. We intensively research the marketplace, pulling from an extensive network of experts to give you the information and connections to succeed. For more information, please visit us at http://www.infocastinc.com.