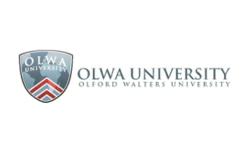 San Francisco, California (PRWEB) June 18, 2012
Being a leading online institution of the world, OLWA University announced today to extend wholehearted support towards undertaking projects of community service in countries and states where the institution operates and markets its educational services. The institution has reserved substantial funds to support all such programs that address social issues relating to environment, education, judicial assistance and healthcare. The announcement reflects the university's interest to participate in social welfare causes thereby fulfilling its social responsibility towards the international community.
Apart from the institution's consistent and continuous initiatives to bring improvements in its core competencies such as educational programs, online learning processes, student/alumni and career services, the institution has paid due attention towards actively taking part in social work aimed at improving the living conditions of people worldwide. Since OLWA University is an international institution with presence across six continents hence the institution treats every individual living on the planet as part of one community which it serves.
"Being a socially responsible enterprise we feel that it is our duty to give back to the society what we owe to it and since we are an international institution we have an extended responsibility towards every individual of this world," said Director Public Affairs at OLWA University "It is not the first time we took such an initiative but this is on a much wider scale. We want to communicate to the society that being a global institution, we care about everyone irrespective of the differences in racial or geographical backgrounds."
The institution has asked members of its student community to actively participate in the initiative and also appealed for voluntary contributions in this regard. The request has received a warm response from social welfare organizations as well as current and former students of the university around the world with a number of students volunteering to offer services on behalf of the institution in this noble cause.
About OLWA University:
OLWA University is a globally recognized and accredited online institution offering high quality and affordable education to students across the globe. The University is accredited by GACOA (Global Accreditation Council for Online Academia) which is an internationally renowned, independent and private academic reviewing body. The University offers world-class study programs and excellent student services that help students learn in an easy and hassle-free way. In addition, the University provides its students with a rich and stimulating learning environment under the table guidance of highly qualified and experienced faculty associated with leading organizations of the world.