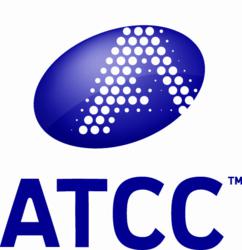 ATCC plans to use GFP technology, together with our unique bioassets, to generate novel products intended to advance understanding in cell biology, infectious disease, and other key research fields
Manassas, VA (PRWEB) June 18, 2012
ATCC, the premier biological materials resource and standards organization, announces that the organization can now accept into its collections and distribute a wide variety of green fluorescent protein (GFP)-containing biological materials. Through an agreement with Life Technologies Corporation, ATCC can sell products to distributors, non-commercial customers and government customers in the research field (excluding food or environmental safety testing). ATCC can also utilize GFP technology to develop novel biological materials for these research fields.
ATCC will obtain GFP materials from third party, non-profit or government researchers, or from Life Technologies (as the exclusive for-profit entity). ATCC must distribute licensed products with a Limited Label License Agreement accompanying the distribution. Products will be developed and manufactured at ATCC's Manassas, VA and Gaithersburg, MD sites. Licensed products may be sold to for-profit customers only if they have a license with Life Technologies or GE Healthcare. ATCC does not have sublicensing rights.
"With this license, ATCC can accept a wide variety of GFP-based materials into our collections and we can make these materials available to meet the evolving needs of researchers," stated Brian A. Pollok, Ph.D., ATCC President. "ATCC also plans to use GFP technology, together with our unique bioassets, to generate novel products intended to advance understanding in cell biology, infectious disease, and other key research fields."
ABOUT ATCC
Since 1925, ATCC has operated as an independent, non-profit entity that has helped life science organizations and academic institutions produce innovations that have benefited humankind: creating life saving vaccines, nutritional improvements, cancer research breakthroughs, and safer, more effective medications. With distribution to more than 140 countries and a working relationship with 12 distribution partners, ATCC has the experience, knowledge, rigor, tradition and the global reach to serve academic institutions, government agencies, biotech, biopharma, and research organizations around the world.
For more information, visit http://www.atcc.org.