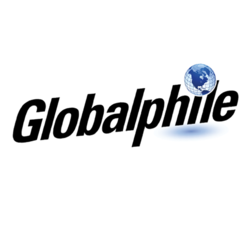 "Your website is AMAZING!!!!! What a wonderful way to capture your
experiences and the recommendations of other knowledgeable people"
Chicago, IL (PRWEB) June 21, 2012
Globalphile.com has formally launched. The site is focused on providing sophisticated and discerning travelers detailed information necessary to create the ultimate experience to destinations they wish to discover and enjoy.
They will learn about the culture, which areas to explore, what not to miss in new architecture and great design, and where to discover the very best in art, music, theater, dance, food, wine, shopping and accommodations. Globalphile.com is for lovers of all things that are global as the name Globalphile suggests.
Travelers are, provided with a new and unusual way to access and easily organize all information for their travels. The site simply digitizes their travel files. There is no more need need to tear out articles from magazines or print articles from the web. The links to planning a trip will be clearly organized for them on the Globalphile.com site.
The new website covers many of the top desirable destinations which are researched thoroughly by reviewing the content from more than 150 knowledgeable sources from around the globe. In addition, a big part of the information provided are the blog posts which are primarily the thoughts of the Curator, who has written about his experiences and recommendations for the places he has visited. His photographs set the tone for each location.
All site information is curated by the Globalphile Curator with help of other Globalphiles around the world who share their own favorites and experiences. New locations will continually be added to the site as the research and travel is completed.
Whether travelers book their trip on their own, through an agent or find the best deal through the daily offers by Groupon, Jetsetter, Sinqueaway or Vacationist, once they decide where to go, Globalphile.com will help them plan what to do while they are there.
Globalphile.com is different from other sites in that there is nothing to join, no fees to pay, no profiles to complete and no requirement to interact with anyone. Travelers just use it before they travel and while they are there. If they like what they experience, the Curator asks that they will consider helping to support one of several Global Philanthropic Initiatives outlined on the site. Globalphile loves giving back to those communities that gives the traveler so much from having traveled there.