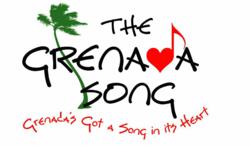 "This is what happens when Grenada touches your heart."
Vermont, USA (PRWEB) June 29, 2012
U.S. vocalist Gabrielle MonDesire sings the charms of Grenada in her recently released single, 'The Grenada Song'. The relaxing yet engaging arrangement and visual lyrics provide a musical glimpse into Grenada's allure.
"The sauntering melody, emotive vocals, and bright steel pan make 'The Grenada Song' shimmer with island flavor," said reviewer Matthew Forse. "The longing for paradise is evident in MonDesire's voice."
'The Grenada Song' marks MonDesire's recording debut. With smooth, sultry vocals, she takes a song of place and veers it into love song territory. MonDesire was born in Boston and raised on the US/Canada border, but her passion for Grenada shines through.
Award-winning writer Daria MonDesire composed the lyrics and music to 'The Grenada Song'. MonDesire's segue into songwriting means the concept of singer-songwriter may need to be expanded. She is singer Gabrielle MonDesire's mother. The vocalist's younger sister adds, "I love you, Grenada" at the intro to 'The Grenada Song', making the single a true family affair.
'The Grenada Song' is a release of Charlevoix Records, the family's independent, U.S. based label. The boutique label focuses exclusively on, 'special songs for special places'. A single celebrating Grenada's sister isle of Carriacou is scheduled for spring 2013 release.
Listeners can hear 'The Grenada Song' on YouTube and at http://www.thegrenadasong.com. Downloads are available on iTunes, Amazon, and Bandcamp.