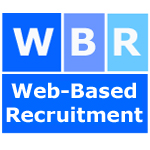 It is very rare to have such a selection of quality pre-registered recruitment related domain names released at the same time.
(PRWEB) June 19, 2012
Mike Taylor from Online Recruitment Marketing Specialsits Web Based Recruitment today announced the listing for sale of some rare recruitment related domain names.
Taylor, who has been involved in online recruitment 12 years, says that it is very rare to have such a selection of quality pre-registered recruitment related domain names released at the same time. "These domain names were originally earmarked a number of years ago for new ventures or projects but I am now making them available to purchase."
Benefits of Owning a Generic Domain Name
The benefits from owning a generic domain name are that they can offer credibility as the "owner" of a particular market category or niche, plus they can result in extra type-in traffic to a website.
As well as the extra type-in traffic that generic domain names generate, they can also help with SEO and marketing as the domain names already contain the relevant business keywords. The domain names are also easy to remember.
Generic domain names can also be effective as a name for a product or service as they clearly explain what they do e.g. JobsByEmail.co.uk, EmployeeReferrals.co.uk, SearchSelection.co.uk and RecruitmentAdvertising.co.uk.
"For companies that spend money on marketing campaigns, once the campaigns have finished the traffic to their websites typically reduces. However, by purchasing a generic domain name, not only are you investing in an asset for your business, you are also able to use that asset in your marketing campaigns over and over again," continued Taylor.
Available Domain Names:
The recruitment related domain names for sale include:
Companies:
CompanyCareers.co.uk
CompanyJobs.co.uk
LocalEmployers.co.uk
Executive Search:
ExecutiveSearchSelection.com
ExecutiveSearchSelection.co.uk
SearchSelection.co.uk
Job Site Related:
ContractingJobs.co.uk
ContractorJobs.co.uk
JobAgents.co.uk
JobAgents.com
JobsByEmail.co.uk
JobsMail.co.uk
Job-Sites.co.uk
JobSites.org.uk
Referrals:
EmployeeReferrals.co.uk
ReferAJob.co.uk
Recruitment Advertising:
RecruitmentAdvertising.co.uk
RecruitmentMarketing.com
Other Areas:
E-Recruitment.co.uk
GlobalRecruitment.co.uk
PayPerHire.co.uk
"This really is a great opportunity to own a web address that is related to your business. Unlike traditional advertising where other businesses can advertise on the same websites or attend the same events as you, no one else can own any of these domain names once they have been purchased," concluded Taylor.
For more information call Mike Taylor on +44 (1962) 883754 or visit:
http://www.web-based-recruitment.com/recruitment-domain-names-for-sale.htm