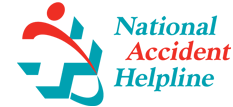 slips, trips and falls are the single most common cause of accidents at work
(PRWEB UK) 19 June 2012
Falls Awareness Week, a nationwide effort to raise the awareness of reducing the risk of a fall among older people, was created by charity Age UK. According to the charity, around 30% of over 65s and 50% of those over 80 suffer a fall of some sort every year.
Although the risk of falling increases as people get older, National Accident Helpline is advising people of all ages to watch their step in order to prevent slips, trips and falls.
Beth Powell, Consumer Director at National Accident Helpline says: "We fully support Falls Awareness Week, but it's important to highlight that a fall can happen to anyone at any time, and we are urging people to be extra careful and always watch where they are going."
Recent research by the Health and Safety Executive (HSE) also shows that slips, trips and falls are the single most common cause of accidents at work, accounting for over a third of all major work injuries. A total of 171 people were killed as a result of accidents at work last year, compared with 147 in the same period in 2009/10.
Beth added: "In recent years' health and safety in the workplace has improved significantly, however these statistics are still shocking. It's important to remember that health and safety is everyone's responsibility, but your employer has a duty of care to ensure a safe working environment.
If you have had an accident at work and would like to find out about your rights, contact National Accident Helpline and speak to one of our legally trained advisors."
Further guidance and advice on health and safety in the workplace can be found on the HSE website by visiting http://www.hse.gov.uk or click here to access the latest HSE publication on how to prevent slips and trips at work.
Notes to Editors
About National Accident Helpline:
National Accident Helpline is the biggest and most experienced personal injury claims company in the UK and has been championing consumers' rights and providing access to justice since 1993.