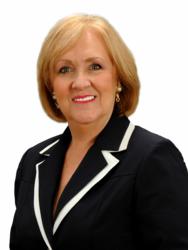 My goal has always been to represent the finest skin care company in the world with the purest, most advanced ingredients and unsurpassed customer service. For me, SIRCUIT has become that company and I am honored to be part of the team. - Flo McRae
Los Angeles, CA (PRWEB) June 19, 2012
SIRCUIT Cosmeceuticals leads the professional skin care industry in product innovation, quality and customer satisfaction. "We are truly proud of our reputation, and extremely grateful for our clients' trust and continued support.
Since 2002, our customers' success, and our commitment to the skin care industry are the driving factors behind SIRCUIT Cosmeceuticals, and we are leveraging this success for our growth plans," stated Michael Wolfgeher, President and CEO of SIRCUIT Cosmeceuticals Inc.
"Flo's tireless dedication to quality business relationships, her dynamic personality and work ethic, make her a great asset and valued addition to the SIRCUIT PRO team," Wolfgeher added.
A licensed Medical Aesthetician, beauty industry guru and motivational speaker, McRae's 30 years of leadership and professional experience in the advanced skin care industry has ranged from a very successful 16 year skin care and beauty franchise, to co-founding and managing CosMedix and Results Rx companies.
"We are pleased to welcome Flo McRae to the SIRCUIT Cosmeceuticals family," said April Weiss, Executive Vice President and Director of Operations. "She brings a tremendous amount of skin care knowledge and advanced clinical training experience, and we expect that she will be able to make immediate contributions to our organization."
As Vice President of Sales, McRae's primary role will be leading the strategic direction for growth including the day-to-day activities for the professional skin care division and the further development of the sales team.
McRae's unique qualifications will allow her to direct the expansion of the newly released, and much talked about, Made Better program. Her expertise and knowledge of the superior ingredient technologies used in these advanced new formulas, will allow her to drive the program, by delivering more effective, results oriented products than our competitors. "Coupled with the beautiful marketing and cost-effective protocols included, SIRCUIT is in an excellent position for growth in the professional skin care market.
Additionally, the talented in-house support staff provides the utmost in quality customer service and satisfaction in the professional skin care industry," said McRae. "I look forward to leading this impressive team, developing new business partnerships in both the US and Internationally, while maintaining the highest level of service, thus enabling the productivity and continued profitability of SIRCUIT's clients."
"My goal has always been to represent the finest skin care company in the world with the purest, most advanced ingredients and unsurpassed customer service. For me, SIRCUIT has become that company and I am honored to be part of the team."
About SIRCUIT Cosmeceuticals Inc.:
Since 2002, SIRCUIT Cosmeceuticals Inc. has pioneered an innovative, clean, pure approach to professional skin care products utilizing advanced Chiral (molecular separation) ingredient technology for it's skin and hair care products resulting in what has been described as clinical results with a spa feel.
Well known for their use of advanced medical grade ingredients, this clinical range of Professional (SIRCUITPRO) and Home Care (SIRCUITSKIN) products are available across the United States, as well as countries around the globe.
Experts agree that these advanced formulas, supercharged with Chirally Correct ingredient technology, certainly "raises the bar" and that this targeted, science-based approach to healthy skin is here to stay.
Made Better, because for us… ingredients matter!
To see what else we are up to and for more detailed information on the SIRCUIT Made Better Program, please visit sircuitskin.com