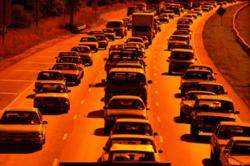 With temperatures in the Valley hitting highs of over 110 degrees, it is vital to keep up on maintenance of your vehicle.
Scottsdale, AZ (PRWEB) June 19, 2012
Here are simple tips to ensure your car stays in tip-top condition over the long, hot summer.
Air Conditioning: One of the best tips for making the summer heat bearable for Phoenix drivers would be to start by examining the air conditioning system. Air conditioner problems usually start when a leak in the system depletes the refrigerant. It is important to check your air conditioning is working before it gets too hot and to take care of any issues immediately.
Tires: Drivers need to remember that it's important to check their tires before temperatures hit over 100 degrees, because the tire's PSI reacts to rising temperatures. According to the Dodge service department, under-inflated, over-inflated, worn down or misaligned tires can be extremely dangerous and are a crucial part of routine summer maintenance.
Fluid Levels: Be sure to evaluate all fluid levels for your car; most mechanics will do this for free when you get an oil change. Check the coolant and radiator and make sure to flush the radiator at least once every two years. Fluid levels must be kept within their designated ranges to ensure any car won't overheat or cause other problems that can be detrimental.
Oil and Air Filters: Drivers should change their oil about every 3,000 miles. Be sure to ensure the air filter is clean; a dirty air filter can reduce fuel efficiency by ten percent.
Battery: The battery can also help maximize performance and longevity of a car. Make sure to keep it clean and check it periodically.
Miscellaneous: Look over wind-shield wipers, hoses, belts and brakes as well. Motorists do not want any of these to malfunction on the road especially if they're planning on taking a road trip this summer.
The Chapman Autoplex service department is highly-trained regarding used cars Scottsdale summer maintenance, so do not hesitate to call or schedule an appointment with one of our service advisors today.