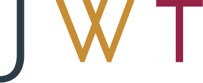 New York, NY (PRWEB) June 18, 2012
JWT Puerto Rico has been awarded the prestigious Grand Prix Lion for Public Relations at this year's Cannes Lions International Festival of Creativity, the world's premier showcase for excellence in advertising. The honor recognizes JWT Puerto Rico for Banco Popular's "Most Popular Song" campaign and marks the first-ever Grand Prix award for Puerto Rico.
Speaking on the win, JWT Worldwide CEO Bob Jeffrey stated, "We brought home India's first Grand Prix for The Times of India in 2008, Mainland China's first Grand Prix for Samsonite in 2011, and now we are breaking new ground yet again, bringing home Puerto Rico's first-ever Grand Prix. It is a true testament of JWT's worldmade creative strength."
For "The Most Popular Song," Banco Popular rewrote history and sparked cultural change by reinventing a classic Puerto Rican hit song written by the famous El Gran Combo into a strong-willed message about a positive work ethic. The song sparked a political debate and has become the epicenter of the movement by Puerto Ricans toward progress, receiving coverage on virtually every media organization in Puerto Rico. Living off welfare is so common that it is celebrated in the greatest salsa hit of all time: "No Hago Más Ná" by El Gran Combo. As the largest bank in Puerto Rico, Banco Popular's success depends on the island's economy. So, to help propel it in the right direction, they convinced El Gran Combo to rewrite history by rewriting the lyrics of their classic song.
Jaime Rosado, VP regional creative director of JWT Puerto Rico, stated, "There are no great ideas without even greater clients, and Banco Popular is one of those clients! For Puerto Rico, this recognition is overwhelming. We have been in a recession for almost eight years, and this work, from Banco Popular, the number one bank in the country, became a part of the culture and has created a movement that is seeing Puerto Ricans trying to progress and move forward. From an advertising perspective, this is not only the first Grand Prix for the country but also the first one for Central America and the Caribbean. We are overjoyed."
JWT Worldwide Creative Chairman Fernando Vega Olmos noted, "It is great to see a jury understand the local nuances and the importance of shifting a culture before starting a movement that will overcome a crisis. Changing that song is like changing The Rolling Stones' famous hit single 'Satisfaction.' With Puerto Rico winning their first Grand Prix, this is evidence that Cannes is truly an international festival of creativity."
About JWT
JWT is the world's best-known marketing communications brand. Headquartered in New York, JWT is a true global network with more than 200 offices in over 90 countries employing nearly 10,000 marketing professionals. JWT consistently ranks among the top agency networks in the world and continues a dominant presence in the industry by staying on the leading edge—from producing the first-ever TV commercial in 1939 to today, developing award-winning branded content for brands such as Johnson & Johnson, Diageo's Smirnoff, Macy's, Ford and HSBC and has forged deep relationships with clients including Bayer, Bloomberg, Brand USA, Cadbury, DTC, Kellogg's, Kimberly-Clark, Kraft, Nestlé, Nokia, Rolex, Royal Caribbean, Schick, Shell, Unilever, Vodafone and many others. JWT embraces a "worldmade" philosophy, making things inspired by the world through blending technological innovation with international imagination. JWT's parent company is WPP. For more information, please visit http://www.jwt.com and follow us @JWT_Worldwide.
Contacts
Erin Johnson
Chief Communications Officer
646-644-6576
erin.johnson(at)jwt(dot)com
###