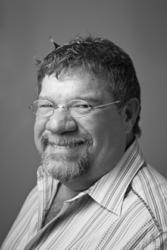 Healthcare reform and meaningful use mandates are driving hospitals to make rapid changes in their computing environments to improve both the quality and cost of care.
Denver, CO (PRWEB) June 19, 2012
Aventura, the company that makes clinicians' work flow, today announced that it has partnered with Seattle-based Enterprise Solutions Group, a certified Microsoft and Citrix Systems Integrator, to integrate virtualization and workflow technology and give doctors and nurses one-touch access to the patient data they need, when they need it to make critical care decisions. The strategic partnership between Aventura and Enterprise Solutions Group will deliver a virtual desktop to clinicians with the exact patient data they need, eliminating the information they don't need, to support clinicians where they need it most—at the point of care.
New technology enhancements require doctors and nurses to access computer information dozens if not over a hundred times a day. Computer sharing and long login processes make it difficult to access the right information at the right time to drive critical care decisions. When hospitals integrate Aventura's workflow solution into their computing environment—which typically includes EMR, PACs, email, virtualization, single sign-on and more—doctors and nurses are served up the patient-relevant data they need, from anywhere in the hospital in seconds rather than minutes.
"Healthcare reform and meaningful use mandates are driving hospitals to make rapid changes in their computing environments to improve both the quality and cost of care," said Howard Diamond, Aventura CEO. "As more hospitals are meeting those basic requirements, they are recognizing that technology without workflow optimization can hamper rather than help their clinicians. Enterprise Solutions Group is often one of the first companies to recognize the problem, and has the credibility and experience to help hospitals solve this problem."
"We are excited to be working with one of the most innovative companies in the healthcare IT space," said Keith Nichols, President of Enterprise Solutions Group. "Aventura is dramatically different than any other solution in the industry and solves three critical problems for hospitals—worry-free printing that prevents documents from getting lost or printed in the wrong location, fast logons (under 4 seconds on average), and location-aware applications that present the relevant clinical applications in the patient room, and applications more personal to the clinician, like email, in non-clinical locations. Doctors can see more patients in a day with less frustration to better service patients."
About Aventura:
Aventura improves the workflow of doctors and nurses by providing the information they need, when and where they need it. Its context and location aware computing intelligence orchestrates technologies already in place, making them responsive to the user. Aventura provides tools that help clinicians practice more productively and effectively, allowing them to spend more time with patients. Aventura improves clinician satisfaction, increases EMR use at the point of care, and allows focus on the quality of care. Learn more at http://www.aventurahq.com.
About Enterprise Systems Group:
ESG believes in complete customer satisfaction, achieved through quality performance. A Microsoft and Citrix partner, ESG has the resources and experience to help businesses meet the challenges of today's ever-changing technology. ESG's staff of project managers, senior consultants, system engineers, and technicians are prepared to apply their technical expertise and problem-solving skills to business-specific issues. Learn more at http://www.esgroup.us.