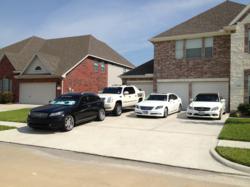 Aventura, Florida (PRWEB) June 19, 2012
As the heat of summer approaches fun-loving startup mAuto Store prepares to kick start its first Car Sun Shade Sweepstakes, sources say. The online car accessories retailer and manufacturer is tight-lipped about the competition's official start date but confirmed that it's scheduled to begin very soon.
Giving a sneak peek into the origins of the inaugural contest, CEO and Founder Lester Mapp said, "We realized that customers are sending photos of their new Eyes Car Sun Shades so we decided to make a competition out of it."
Sources say the competition may run on mAuto Store's Facebook page for a number of weeks, however, the official date has not yet been confirmed. They say a picture is worth a thousand words but what about a thousand dollars? Even before the idea for the competition came along, the company's signature car sun shades were a hit with mAuto's clients.
It started out with several pre-orders prior to the launch of the long-awaited product and by the time the Eyes Car Sun Shade was released it seemed to escalate as orders continued to stream in. Although the product was expected to do well, the numbers climbed and surpassed 4,000 units sold in less than two months, surpassing the expectations of many.
Now, celebrating the success of its recent bestseller, mAuto Store is giving back. The winner takes all in a dynamic competition that won't feature a panel of judges. Winners will be voted on by fellow social media members of Facebook. The participant that gets the most votes will walk away with the top prize.
mAuto Store is an online car accessories retailer and manufacturer based in Aventura, Florida. The company offers a unique online shopping experience for customers