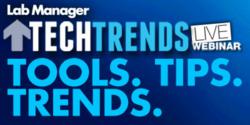 Our experts will offer their perspectives and share case studies on when and why a centralized, integrated service model should be put in place and the pros and cons of doing so.
Midland, ON (PRWEB) June 19, 2012
Lab Manager Magazine presents "Optimizing Laboratory Services – Weighing the Single versus Multi-Vendor Option" from their free TechTrends live webinar series.
The Challenge:
A typical research and development (R&D) organization works with over 100 different laboratory equipment providers and has key contracts in place for the routine servicing and maintenance of its mission-critical equipment. The equipment often includes items such as high performance liquid chromatography (HPLC), gas chromatography (GC), ion chromatography (IC), and mass spectroscopy (MS) systems, along with centrifuges, plate readers, and robotic liquid-handling systems. Scientists typically favor original equipment manufacturer (OEM) contracts or a time-and-materials approach because they maintain the long-standing personal relationships and trust that played a major role in their decision to procure the product in the first place. Conversely, managing multiple contracts is expensive and it squeezes OEM margins rather than focusing on efficiency improvements, which means there are minimal opportunities to reduce costs in subsequent years.
The Solution:
Join the live, free, educational webinar brought to you by Lab Manager Magazine to hear about new lab equipment maintenance and repair models from a panel of technical experts representing leading vendors. These current models focus on efficiency improvements to deliver both cost savings and enhanced service quality. Our experts will offer their perspectives and share case studies on when and why a centralized, integrated service model should be put in place and the pros and cons of doing so. They will also help answer your questions and concerns in real-time to help simplify your decision-making.
The Results:
This webinar is a convenient and efficient way for you to gain knowledge about new products and features in order to help you make the best purchase for your lab. The presentation will also provide insight into cost effective solutions that can offer your organization optimal return on investment.
To take advantage of this FREE Webinar, click here: Register Now!
Who should attend?
This webinar is ideal for: lab managers, lab technicians, scientists in academia, chief executive officers (CEOs), chief risk officers (CRO), chief compliance officers (CCO), equipment purchasing agents, laboratory leaders, post doc graduates, procurement managers, and many more.
Agenda:
This session is slated for 90 minutes and will be broken down into a 45-minute presentation with a 45-minute open forum for a live Q & A, all using the GoToWebinar platform. After the session, all attendees will receive links to the presentation materials posted on LabManager.com.
Presenting Companies:

Agilent Technologies
Unity Lab Services – Part of Thermo Scientific
PerkinElmer OneSource
When: Thursday June 21, 2012
Where: Live Web Event via GoToWebinar Platform; a link will be provided after free registration at: Register Now!
Time: 12:30pm to 2:00pm EDT
About Lab Manager Magazine
Lab Manager Magazine delivers practical business and technology insights to today's lab professionals with more relevant management, financial, and purchasing information than any other industry publication. Our writers, including chemistry and biology Ph.D.s with lab management experience, know the market and know the challenges facing today's research professional. Everyone generates content. Lab Manager Magazine provides intelligence. That's why a growing number of lab professionals turn to Lab Manager Magazine to stay abreast of the latest technology developments, applications, comparisons, and analyses, as well as business and industry trends.