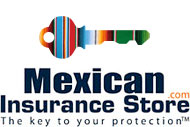 I've never had any trouble at all with the ordering process," says one customer. "Things have always gone through without a hitch. It sounds like this new upgrade will just speed things up a little more and make things easier for Mexican Insurance Store
PERRIS, Calif. (PRWEB) June 18, 2012
Mexican Insurance Store, one of today's top-selling online Mexican auto insurance purchasing providers , recently announced that it has upgraded its purchasing and payment processing system. Although there are no dramatic outward changes, the new system will work more quickly and will be a lot more efficient for the company to manage. "Our customers probably won't notice, even if they order from us fairly regularly," says Linden Gray, the president of Mexican Insurance Store.com. "The changes are really subtle, but they will free up our staff to work on more important things. The effects will ultimately allow us to provide even better customer service."
The company has been accepting major credit cards for years. In fact, it is the only method of payment that is accepted. "Our order process is designed to be as simple as possible," says one of the company's website developers. "The goal is to lead people from start to finish without any confusion at all." As a part of that simplicity, Mexican Insurance Store accepts MasterCard and Visa. "The majority of people have access to at least one of those credit cards," says the employee. "We also accept debit cards that have Visa and MasterCard logos."
The actual upgrades that have been made are very subtle. They primarily involve the actual online Mexican insurance processing of credit card information. "It's highly technical," says another employee. "Suffice it to say that the process will now be a little quicker and more efficient. Our employees won't have to devote quite as much time to ensuring that credit card transactions are handled smoothly." With the upgraded system, more detailed reports and other data will be available as well. "That will allow us to assist customers who have questions about their orders a lot more easily," says the employee.
People who regularly order online Mexican auto insurance from Mexican Insurance Store are happy to hear that even more upgrades and improvements are in the works. "I've never had any trouble at all with the ordering process," says one customer. "Things have always gone through without a hitch. It sounds like this new upgrade will just speed things up a little more and make things easier for Mexican Insurance Store, and that's really great. Their customer service is already terrific, so it will be interesting to see how they step up to the plate even more in the future."
The actual order interface isn't going to change at all. "We don't want to switch things up in that regard," says Gray. "It will just lead to confusion. We're happy with the way the interface looks and performs right now. This new system is just a little more advanced on the back end, but it doesn't really affect the online Mexican auto insurance purchasing experience for customers." That doesn't mean that the new upgrade isn't going to benefit customers at all. "It's going to allow our employees to focus on more important things," says Gray. "Providing exceptional customer service is our top priority, and this new credit card processing system will make it easier."
About Mexican Insurance Store.com
Mexican Insurance Store is the largest provider of online Mexican Insurance in South California's Inland Empire, the 3rd most populous metropolitan area in California. The company offers a variety of online Mexican auto Insurance purchasing products online and provides policies to Canada and US travelers nationwide. Self-service policies are purchased and printed instantly by customers or created by Mexican Insurance Store and emailed or faxed to customers in minutes at no additional charge.
For additional information call 888 800 9988 from US or Canada or 001-881-800-9988 from Mexico or 951-657-4220 Direct.
Contact:
Mexican Insurance Store
service(at)mexicaninsurancestore(dot)com
3819 Saint Austell Way
Perris, CA 92571
Fax 626 638 3255