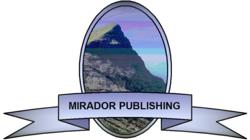 Supporting New Authors
London (PRWEB UK) 25 June 2012
Positive help for new authors is the goal behind a programme of support tools launched today.
With the revolution in publishing gathering pace and the ease with which one can now self publish, the number of new titles being published each year is fast approaching 3,000,000. Yet despite this huge increase the number of books being read is actually falling.
For a reader the choice is staggering but for the author it is truly alarming. Thousands of highly talented new authors are being buried under a morass of badly written drivel. The slush piles that once swamped a publisher's front office are now piled high on the shelves of online bookshops and it is up to the reader to be the final arbiter of quality.
"We are aiming to make these choices easier for the reader," said David Luddington, Marketing Manager at Mirador. "And at the same time we intend to present an opportunity for the new author to publicise their work in a more positive way."
The cornerstone of the package is a compendium of short stories designed to showcase the talents of up and coming new authors. The book will be distributed free as an ebook and at a subsidised cost as a paperback.
"We are inviting new authors to submit short stories for inclusion," continued David. "We will select the best and promote the anthology across all channels."
Inclusion in the compendium is free and is open to all authors in all countries and all genres. Other parts of the package include an ebook full of useful tips and information for the new author, publicity campaigns, review copy distribution and book signing promotional tools designed to increase sales and create referrals to other shops.
Mirador Publishing are committed to helping the new author present their work in the best light possible and have launched the careers of several highly successful authors including Keith Scrivener, Elizabeth Revill, Steve Norris and Catherine Green.
They have already had great success in promoting their authors as can be seen by some recent results.
Mirador Publishing are constantly looking for new talented authors to join them and can be contacted via their website at http://www.miradorpublishing.com or by telephone +44 (0)845 519 7471