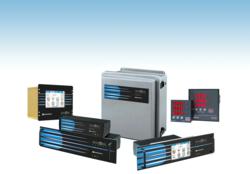 Dranetz and Electrotek, have been providing on-going system maintenance support
since 2003
Edison, New Jersey (PRWEB) June 20, 2012
Companhia de Electicidade de Macau (CEM) has awarded Dranetz Technologies and Electrotek Concepts Inc. a turnkey contract to expand their Power Quality Monitoring Systems (PQMS) with 48 Encore Series 61000 DataNodes. The total contract value exceeds $700,000 and will include both the standard and multi-module version 61000 DataNodes .
Original work on the project began in 2000 when Electrotek Concepts, the sister company of Dranetz, started consulting work for CEM. The consulting work led to the specification of PQView Enterprise software and a pilot program of 14 monitoring points. The PQMS was then installed in 2003 as a turnkey project awarded to Dranetz.
"Dranetz and Electrotek, have been providing on-going system maintenance support since 2003," said Jerry Olechiw, Vice President of International Sales and Electrotek General Manager. "Dranetz installed the Encore 6100 hardware and Electrotek provided system upgrades, performance reviews and quarterly reports on the PQMS system through a private network connection to the CEM intranet."
"Dranetz and Electrotek will continue to provide system maintenance services as well as on-going support for the foreseeable future" said Mr. Olechiw. "CEM also made the commitment to be the first funder of PQView 4 development in Asia." PQView® is considered the industry standard PQ database management and analysis software product. It is a multi-component system that includes components for building measurement databases, writing summary reports, computing power quality indices, viewing waveforms and rms samples, and trending steady state quantities via workstations and web browsers.
Macau is one of the two special administrative regions of the People's Republic of China (Hong Kong is the other). Macau lies on the western side of the Pearl River Delta across from Hong-Kong which is to the east. It has become the Las Vegas of Asia with a very high density of casinos and resorts and it continues to grow rapidly.
About Dranetz and Electrotek Concepts
Gossen-Metrawatt (GMC-I) is headquartered in Nuremberg, Germany and is a world leader in test and measurement equipment and the parent company of Dranetz and Electrotek. Dranetz is the leading provider of intelligent monitoring solutions for electrical demand as well as energy and power quality. Electrotek Concepts are leaders in power systems enterprise level software. They analyze, measure, simulate and help manage electric power systems.