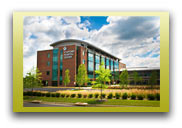 Our experienced team has the resources to address cardiovascular disease or acute coronary symptoms with the same high standards found at larger medical facilities in major cities
Stafford, Virginia (PRWEB) June 19, 2012
Learning you have cardiovascular disease is tough, but having to seek treatment out of town further complicates a stressful time for patients and their families. Stafford Hospital now offers a wider range of cardiac services close to home.
"Implementing additional cardiac services is the next logical progression in our growth," says cardiologist Ashok Prasad, MD. "Mary Washington Healthcare's Virginia Heart & Vascular Institute's leading-edge resources, academic strength, and multidisciplinary team are vital to our success because cardiovascular disease is systemic and requires diverse medical perspectives."
Before Stafford's expansion, Dr. Prasad and the cardiovascular team administered diagnostic services in an interventional cardiac catheterization lab for patients with symptoms such as irregular heartbeat or clogged cardiovascular arteries. If disease was found, patients were transferred to Mary Washington Hospital for advanced care.
Today, Stafford can also provide treatments such as angioplasty (threading a catheter through heart arteries to clear plaque deposits) and stenting (placing tiny scaffolding in arteries to keep them open).
"Angioplasty and stenting can save some patients' lives," says Dr. Prasad. "They can also improve symptoms for those who experience angina."
Expanding Stafford's interventional cardiac catheterization lab took months of planning based on strict clinical criteria. The finished product is a state-of-the-art facility poised for even further expansion. Currently, patients requiring surgical intervention are transferred to Mary Washington Hospital for surgery.
"Our experienced team has the resources to address cardiovascular disease or acute coronary symptoms with the same high standards found at larger medical facilities in major cities," says Dr. Prasad. "Patients and their loved ones now have advanced cardiac care available right here in Stafford, thanks to VHVI."
###
Mary Washington Healthcare is a fully integrated, regional medical system that provides inpatient and outpatient care through over 40 facilities and services including Mary Washington Hospital, a 437 regional medical center, and Stafford Hospital, a 100-bed community hospital. Mary Washington Healthcare is a nonprofit health system and has a long-standing commitment to provide care regardless of ability to pay. For more information about our services and facilities, please log onto http://www.MaryWashingtonHealthcare.com.