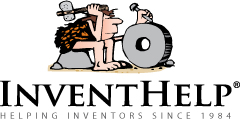 Pittsburgh, PA (PRWEB) June 20, 2012
InventHelp®, America's largest invention submission company, announces that one of its clients, an inventor from California, has designed a swing set that would offer a more exciting experience than a traditional swing set. This invention is patented and a prototype is available.
The "Toddler Whirly Swing" would help to enhance a child's outdoor enjoyment, and could also keep a child amused and occupied. According to the inventor, this invention helps to foster interaction between a parent and child, and would be ideal for use in backyards, public parks, schools or day-care centers.
The welded-metal set would feature a central pole measuring 8-feet tall. The bottom of the pole would be inserted into a concrete base that is buried in the ground. The top of the pole would be welded to the inside of a ball-bearing ring, and a circular, horizontal frame would be welded onto the outside of the ball-bearing ring. The frame would rotate clockwise and counter-clockwise around the pole. Four toddler swings would hang via ropes from closed hooks to the underside of the frame's edge. A 1-foot long, vertical handle could be located on two opposite sides of the frame. To operate the Toddler Whirly Swing, a parent would place their child in the toddler swing and then push the frame forward or backward, via the vertical handles, in a circular motion.
"My niece's daughter wanted to spin on a swing, so I searched the Internet for a swing set with spinning capabilities," said the inventor. "I couldn't find anything, so I decided to design something myself that rotates in a circular motion, backward or forward."
InventHelp® is attempting to submit the invention to companies for review. If substantial interest is expressed, the company will attempt to negotiate for a sale or royalties for the inventor. For more information, telephone Dept. 08-SGO-5089 at (800) 851-6030.
Manufacturers interested in reviewing additional inventions and new product ideas can contact InventHelp's marketing partner Intromark by filling out an online request to review new product ideas here.
# # #