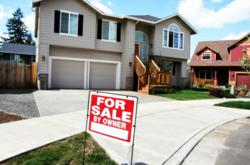 Tallahassee, FL (PRWEB) June 21, 2012
Alpha Foundation Specialists has joined both the Tallahassee and Gainesville boards of realtors as an affiliate member with the intention of better educating realtors about the problems, warning signs, and solutions associated with foundation repair.
Realtors then are better able to answer their clients' questions and help them make informed decisions about a property they are considering. If signs such as cracks in interior walls or curling wallpaper are spotted, a realtor showing the house is ready with the explanation.
The Tallahassee Board of Realtors and the Gainesville Board of Realtors provide programs and services to members that help them advance their skills and successfully operate their businesses.
Alpha Foundation Specialists provides foundation repair services, including crawl space repair, for residential, commercial, and industrial needs. Established in 2002 by Matt Shanley, the company has successfully resolved hundreds of foundation repair problems and pleased as many customers.
With quality products at the best prices as a goal, Alpha Foundation Specialists joined Foundation Supportworks Inc., the highly respected international dealer network of foundation repair experts. This gives the Alpha team access to state-of-the-art products developed and tested by structural and geotechnical engineers, with solutions for any foundation concern.
Alpha Foundation Specialists proudly serves north Florida and southern Georgia including Tallahassee, Marianna, Cottonwood, Thomasville, GA, and surrounding areas.