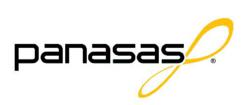 Panasas' presence at CIOsynergy Atlanta, will provide event attendees with an additional layer of industry insights and thought leadership...says Patrick Mason - Dir. of Communications and Marketing | CIOsynergy
Hoffman Estates, IL (PRWEB) June 21, 2012
CIOsynergy, a provider of thought leading conferences, today announced that Panasas will be a key sponsor of its event on June 29, 2012 at the W Atlanta – Downtown Hotel, in Georgia.
Panasas, is the leader in high performance parallel storage for technical computing applications and big data workloads. The Panasas ActiveStor storage appliance eliminates the bottlenecks found in traditional NAS systems, accelerating application I/O performance by enabling HPC cluster nodes to directly access a single, scalable file system in parallel. Users simply add individual blade chassis or entire racks to non-disruptively scale the capacity and performance of the file system as storage requirements grow. This makes it easy to linearly scale capacity to six petabytes and performance to 150GB/s, the industry's highest single file system throughput per terabyte of SATA storage. The Panasas ActiveStor advanced blade architecture blends performance, capacity, and cost-efficiency in a system optimized for technical computing applications where ease of use and time-to-results are critical concerns.
"We are thrilled to have Panasas at CIOsynergy Atlanta. As leading provider of high performance parallel storage for technical computing applications and big data workloads, their presence will provide event attendees with an additional layer of industry insights and thought leadership," says Patrick Mason, Director of Communications and Marketing.
CIOsynergy Atlanta event is an exclusive opportunity for leading local CIO and IT executives to network and brainstorm daily hurdles in an unparalleled learning environment under the umbrella of the founder of Kayak.com and former CIO of American Airlines, Mr. Jones will share insights from four decades of success including the techniques he's deployed to keep up with today's rapidly changing world.
At CIOsynergy Atlanta a panel of leading CIOs moderated by Scott Shuster, will share and explore how CIOs can be successful in their role. Mr. Shuster has led virtually every Business Week CEO, CFO, and CIO conference held since the founding of the magazine's events group more than 100 of the world's most prominent gathering of large company leaders and senior executives.
Open to Fortune 500's and mid-market enterprise, CIOsynergy's events gathers senior executives from the office of the CIO, including Directors, VPs, Chief Architects, CTOs and CIOs.
For more information about or to participate in CIOsynergy Atlanta, visit: http://panasas.ciosynergy.com , or contact Araceli Delgado, Project Coordinator at aracelid(at)ciosynergy(dot)com or 1.847.278.2213 ext. 899.
About CIOsynergy
CIOsynergy provides a platform that brings together the thought leaders of IT through events that incorporate face-to-face meeting opportunities, panel discussions, think tanks and keynotes, and C-suite networking programs.
Previous events have attracted C-suite leaders from companies such as Wal-Mart, Salesforce, Home Depot, Bank of America, Forbes Media, Wells Fargo, Shell, Allstate, Farm, Career Education Corp, Pepsi, Sara Lee, Kraft, BP, Loyola University, Kaiser Permanente, Mayo Clinic, and Walgreens.
The company operations nationwide and has previously partnered with sponsors such as IBM, 3com, VMware, Unisys, Hitachi, Oracle, SunGard, Dell, Google, Amazon, and HTC among 100's more.
About Panasas
Panasas, Inc., the leader in high performance parallel storage for technical computing applications and big data workloads, enables customers to rapidly solve complex computing problems, speed innovation and accelerate new product introduction. All Panasas storage products leverage the patented PanFS™ storage operating system to deliver superior performance, data protection, scalability and manageability. Panasas systems are optimized for demanding storage environments in the bioscience, energy, finance, government, manufacturing, and university markets. For more information, visit http://www.panasas.com.