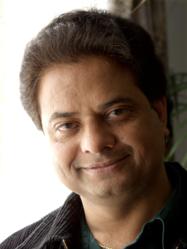 (PRWEB) June 20, 2012
Mahendra Kumar Trivedi, founder of Trivedi Master Wellness™ and Trivedi Products™ will be hosting an international retreat in Los Angeles on June 22-24, 2012. Open to the public and held at the Westin LAX Airport, this is a rare opportunity to accelerate the realization of your unlimited potential by immersing yourself in the powerful energy of the Trivedi Effect®.
The Energy Transmissions of Mahendra Trivedi, known as The Trivedi Effect® have created miraculous transformations in humans, animals, plants, microorganisms and non-living materials like metals, polymers, and chemicals.
Mahendra Trivedi's abilities to change the character and behavior of living organisms and non-living materials at the atomic level, through his thought intention, have been measured, validated and documented with the help of the most sophisticated technologies available on this planet.
Over 4,000 Scientific experiments have been conducted to date, resulting in several publications in leading international peer-reviewed journals; the results continue to astound the scientific community.
During this retreat, Mr. Trivedi will provide a deeper look into Trivedi Science™ and the powerful research behind these 4,000 studies.
He will also be administering to the participants from six continents at least four extended Group Energy Transmissions.
Dahryn Trivedi, the first female brought to the level of Mastery by Mr. Mahendra Trivedi will share her story and the insights she gained during her inspirational journey from seeker to Master. Participants at this retreat will be among the first to enjoy the Universal Feminine Energy that is channeled through Dahryn's Energys Transmissions.
In addition to the Group Energy Transmissions from Dahryn and Mr. Trivedi and the deep insight and knowledge that will be shared, event attendees will also experience:

2 "Master" Energy Transmission
Miraculous Wine Demonstration by Dahryn Trivedi
Trivedi Products™ infused with the Trivedi Effect™
Delicious Meals
For more information on how you can attend the Trivedi Master Wellness Retreat live or via live streaming, please visit http://www.TrivediRetreats.com