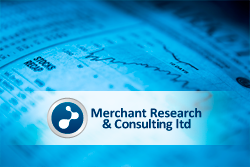 London, UK (PRWEB) June 20, 2012
With the aim to provide effective eye-to-eye discussions and comprehensive tackling of market issues, Merchant Research & Consulting, Ltd are inviting market specialists, top managers, government representatives and other respective industry stakeholders to take part in a two-day long discussion on the expandable polystyrene industry and market, and share their market knowledge and experience with others.
From September 13 through September 14, 2012, in Warsaw, expert panelists will navigate attendees through thought-provoking discussions, interactive sessions and familiarize participants with the hottest issues of the expandable polystyrene industry.
The following are the major themes to be covered during the conference:

Global, regional and country markets for expandable polystyrene;
Current market landscape, historical background and future projections;
Expandable polystyrene capacities, production and consumption, trade statistics and prices;
Top producers and suppliers of expandable polystyrene;
Expandable polystyrene market forecast for the next five-year period (incl. market volumes and prices).
Besides, each participator of the the Expandable Polystyrene International Round Table Conference 2012 will get a free copy of the most recent version of the 4,500 USD-worth report "Expandable Polystyrene (EPS): 2012 World Market Outlook and Forecast up to 2017" worked out by Merchant Research and Consulting Ltd.
The Expandable Polystyrene International Round Table Conference 2012 is due to take place in Warsaw, Poland, on the 13th and 14th September 2012. The conference will be carried out at the InterContinental Warszawa, ul Emilii Plater 49, 00-125 Warszawa, Polska.
To register your attendance or to submit your interest as a speaker, visit the conference page.
For more details please contact the Conference Coordinator, Sergey Poleschuk (s.poleschuk(at)mcgroup(dot)co(dot)uk; tel. +44 (20) 7558-8740)
About Merchant Research & Consulting, Ltd
Merchant Research & Consulting, Ltd is a truly global specialist in investigating all aspects of the chemical sector and related industries. Our company has many years of experience and outstanding reputation in researching chemical markets, companies and products worldwide, which helps us to annually attract hundreds of clients relying on our market intelligence.