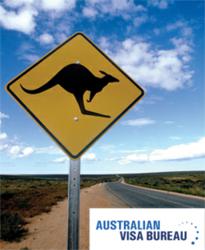 More people who were previously only able to apply for a temporary Australian visa will now be able to apply for a permanent visa.
London, UK (PRWEB UK) 22 June 2012
The Australia visa system will undergo several changes as of 1 July as part of DIAC's new SkillSelect programme.
While many thought the Australia immigration changes would make the process of moving to Australia more difficult, DIAC insists the changes will make the system responsive.
"These reforms have ensured the skilled migration program is a responsive and demand driven program," said a DIAC spokesperson. "The cornerstone of this migration reform package will be the introduction of Skill Select from July 1.
"Delivery of a balanced migration program requires careful management, SkillSelect will provide greater control over who can apply for a skilled visa and when they can apply."
A large part of the new system is the requirement for applicants to carry out an Expression of Interest (EOI), applicants will then be invited to lodge their Australian visa application if they meet certain requirements.
While the addition of the EOI led to the assumption that the process would be further complicated, Leonie Cotton, Casework Department Manager at the Australian Visa Bureau, says the lowering of the pass mark makes the process considerably easier:
"With the pass mark lowered, the EOI becomes a much more straightforward process that allows for a greater number of clients meet the pass mark that previously might not have," said Ms Cotton.
"It also means that more people who were previously only eligible for a temporary Australia visa will be able to apply for a permanent visa and fewer people will have to sit the IELTS test.
"Moving to Australia has never been an easy process but with a lower pass mark, it's one less thing to worry about."