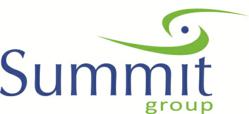 Summit is attending the 2012 SHRM show in Atlanta on June 24-26 where they will be showcasing their new suite of programs supporting Employee engagement marketing initiatives.
Atlanta, GA (PRWEB) June 22, 2012
Summit Group, a brand marketing services company, announces the launch of their new "Brand Engagement Strategy" which includes an innovative suite of employee focused programs and "Inspire", the IT platform which supports them. Summit is attending the 2012 SHRM show in Atlanta on June 24-26 where they will be showcasing their new suite of programs supporting employee engagement marketing initiatives.
Focused on the concept that highly committed and engaged employees are critical to delivering brand strategy and business success, Summit will be demonstrating cost effective, easy to implement and manage programs that communicate, reinforce, encourage and connect employees to brand message, vision, values and results driven behaviors.
Summit Group's suite of programs highlighting Health and Wellness, Peer to Peer, Manager Discretionary, Sales and Channel Incentive, Suggestion, Training, Service Anniversary and Retirement and Community Involvement are managed through the "Inspire" platform. "Inspire" enables clients to communicate and manage multiple employee initiatives through a proprietary, web based, single sign on, awards based system.
Summit Group combines many years of brand building expertise in three disciplines, Promotional Merchandise, Creative and Marketing Services and Employee Engagement, Recognition and Incentive services. It all adds up to the "Power of 3" a full service resource to support your success in providing the communications and tools necessary to drive effective brand focus and committed delivery by your employee team.
Robbin Rouillard, VP of Engagement and Recognition at Summit, states "Summit Group is excited about the opportunity to meet with HR professionals in the exhibit hall at the SHRM show and to share our new strategies around strengthening brand engagement with employee teams."
Summit invites everyone attending the National SHRM show, June 24-26, to stop by booth #3614 to learn more about "Building Brand Relationships" with the most important company asset, their people. Stop by and pick up fun promotional items, view our new Summit Group programs, our "Inspire" IT system and learn about our "Walk the Show" promotion. Hope to see you there.
About Summit Group
Building Brand Relationships
Summit Group is passionate about building brand relationships. We offer marketing services which effectively build and strengthen relationships with our clients' key audiences. Starting with their internal team, we help align people to the essence and meaning of their company brand, creating stronger promotional and emotional connections to their organization resulting in engaged employees, committed channel partners and loyal customers.
We utilize three distinctive disciplines; Branded Merchandise, Marketing & Creative Services and Engagement & Recognition, to design and manage programs that improve our clients' performance, productivity, satisfaction and profitability.