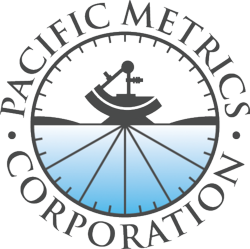 The Pacific Metrics/IBM team will provide an unmatched level of skills and experience to support the PARCC's vision.
Monterey, CA (PRWEB) June 20, 2012
Pacific Metrics Corporation (http://www.pacificmetrics.com), with IBM as its subcontractor, has been awarded a contract by the Partnership for Assessment of Readiness for College and Careers (PARCC) consortium to provide the technology architecture, interoperability standards development and systems implementation services for their next-generation assessment system funded under the federal Race to the Top (RTTT) initiative. Pacific Metrics will design a scalable and cost-effective technology architecture to support the PARCC and its 23 member states in the delivery of assessments aligned to the Common Core State Standards (CCSS) starting in the 2014–2015 academic year.
Pacific Metrics was selected as the architectural design lead to support the PARCC's next-generation assessment system based on its demonstrated experience in delivering technology solutions to the large-scale assessment community. As the prime vendor, Pacific Metrics will provide leadership for the overall project. The architectural design will incorporate a modular approach, allowing the assessment system to operate across a wide range of district and school technology environments. The system will be designed to develop and deliver a full range of item types, including multiple choice, constructed response and technology enabled. Once the architecture is completed, Pacific Metrics and IBM will utilize their engineering experience to provide interoperability standards development and systems implementation services.
"Our two organizations bring a strong blend of resources to this project," states Bob Guerin, Chief Operating Officer of Pacific Metrics. "The large-scale assessment and technical capabilities of Pacific Metrics complemented by the depth of IBM's technical engineering expertise allow the Pacific Metrics/IBM team to provide an unmatched level of skills and experience to support the PARCC's vision."
Founded by education researchers and technology leaders with professional backgrounds in the large-scale assessment industry, Pacific Metrics has architected, developed, deployed and operated several large-scale assessment systems for numerous state departments of education. For more information about Pacific Metrics or any of their assessment solutions, email info(at)pacificmetrics(dot)com or call (831) 646-6400.
About Pacific Metrics
Pacific Metrics Corporation creates lasting improvements to the assessment and learning environment through the thoughtful use of technology. Headquartered in Monterey, California, Pacific Metrics provides specialized psychometric software and sophisticated online systems to state departments of education and to organizations that develop, administer and score large-scale assessments. The company has achieved recognition for its technical work and for being a leading force in the development of innovative, customized, web-based systems. For more information, visit http://www.pacificmetrics.com.