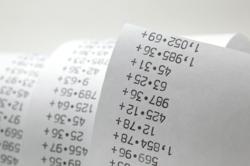 Trade Credit is the most valuable coverage to anyone who works with a Factor, or gives Terms to clients. Kevin Sutton, BMCC Executive Insurance Director
Los Angeles, CA (PRWEB) June 22, 2012
Multi-line insurance agency, BMCC Insurance, recommends trade credit insurance for business owners/organizations that extend credit to their customers.
Trade credit insurance protects the accounts receivables of business entities from loss in the event a debtor faces insolvency, bankruptcy or protracted default.
Kevin Sutton, executive insurance director of BMCC Insurance, stresses the importance to the financial well-being of businesses to have their receivables fully insured. "Trade Credit is the most valuable coverage to anyone who works with a Factor, or gives Terms to clients. During the recent recession this policy was difference between companies staying in business, or filing bankruptcy and laying off valued employees."
Premiums are generally charged monthly as a small percentage of annual sales or the entities' entire outstanding balance. BMCC writes the trade credit insurance through Coface, Chartis, Atradies, Euler Hermes, and Zurich insurance companies.
BMCC Insurance represents many A-rated insurance companies and is licensed in 48 states and looking to be in all 50 by the end of 2012. The company has hired personal and commercial insurance agents, customer service representatives and other support staff to not only handle the current level of business, but to be ready for the anticipated growth, in order to provide the best customer experience possible.
BMCC is a multi-line insurance agency servicing the both consumer and commercial sectors. Areas of specialty include auto, homeowner's, life and commercial lines. BMCC Insurance is located in Encino, California.