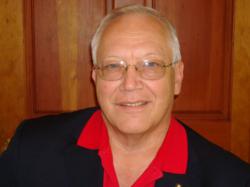 It is time for maritime security and defense to become professional in both training and attitude.
(PRWEB) June 21, 2012
Castle Shipboard Security Program, a leader in maritime security and defense training, is pleased to announce that it has entered into a joint agreement with Trauma Reduction, Inc. Trauma Reduction, Inc. is a consulting and training company owned and operated by retired FBI agent Vince McNally. Mr. McNally's specialties are training law enforcement techniques for use in the maritime industry and particularly aboard cruise lines and functioning in security management aboard cruise lines at sea.
The agreement entered into incorporates a new product that exceeds the requirements of the new Cruise Line Security and Safety Act of 2010 which is now due for implementation by the cruise line industry. We understand that this is the first course of its type offered to the cruise line industry. The course is offered online and is being certificated by Nova Southeastern University, Fort Lauderdale, Florida.
The new agreement and courses will enable Castle Shipboard Security Program to better meet the developing needs for professional maritime security personnel rather than undertrained or incompletely trained military and law enforcement personnel on temporary assignments.
The new course structure will enable maritime security professionals to provide more than anti-piracy, counterterrorism, and civil threat responses but to carry out law enforcement related techniques at sea in preparation for agency personnel ashore. The course structure is applicable toward a Master of Science Degree in Disaster and Emergency Management from Nova Southeastern University, Institute for Disaster and Emergency Preparedness.