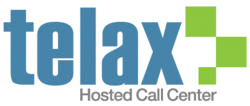 It's a win-win-win situation.
Toronto, Ontario (PRWEB) June 21, 2012
Telax Hosted Call Center, North America's leader in cloud-based contact center software, today announced a partnership agreement with Vonigo, the cloudware solution of choice for savvy multi-location service businesses. Supporting franchise businesses in the quest for significant, cost effective growth, Vonigo provides unparalleled cloud computing solutions for their customers. Their approach has enabled Telax to complete deals with long time Vonigo customer, Men In Kilts Window Cleaning. The partnership represents an impressive first step into the franchise industry for Telax.
"Telax is pleased to announce our formal entry into the franchise vertical with a significant new customer and one key partnership", stated Mario Perez, Telax founder and President. "Entering the franchise market is a natural course of action for our cost effective contact center solution."
By beginning their foray into the franchise sector with a new customer and a critical partnership, Telax expects to be a principle contributor to the franchise industry. Their call center solution is perfectly designed for franchise organizations. The solution easily and cost effectively allows multi-site organizations to handle customer or franchisee support and sales from any location transparently to the caller. Further, by blending calls, emails, fax, chat, and social media into agent queues, Telax's client base can enjoy the best CRM experience available.
"Telax is going to be a front-line player in the franchise industry. We're happy to be the first to partner with them. We're both going to be better able to provide the service our customers expect," says John Carter, Vonigo co-founder.
Vonigo and Telax already share many qualities. Both have managed to eliminate the problem of location by designing their respective services to operate globally as cloud-based software. Without being restricted by location, customers such as Men in Kilts are able to focus on managing and expanding their services rather than managing and expanding their IT.
"It's great to see Telax and Vonigo working together," says Tressa Wood, Men In Kilts CEO. "By integrating the two, we'll be able to improve our customer's experience. It's a win-win-win situation."
Telax has a strong history of integrating their contact center platform with organizations like Vonigo. Today, they are integrated with more than twenty different CRM and management platforms, including Salesforce.com and Microsoft Lync.
About Telax Hosted Call Center:
Telax Hosted Call Center is North America's leader in hosted call center solutions. Based in Toronto, Canada, Telax has been providing cloud-based business solutions to prominent public and private sector organizations since 1999. The simplicity delivered by Telax services enables clients like Best Buy, Northrop Grumman, Johnson & Johnson, CI Investments, the Globalive Group of Companies, Health Canada and the GSA, to reduce costs and improve efficiency, so that they can do more with their most critical resource: people. For more information, visit http://www.telax.com For the latest Telax news, visit http://www.telax.com/category/news
About Vonigo:
Vonigo, the secret behind efficient multi-location service companies, is a secure online management system that streamlines service company operations across multiple locations, making complex tasks like client relations, estimating, scheduling, work orders and invoicing simple. Eliminating the headaches of on-site software, home-grown solutions or manual operations, the platform is designed specifically for service companies large and small with customers in the field, including franchise operations. Vonigo shines best for any service company with multiple locations and smaller companies aspiring to grow. Customers include Men in Kilts, Frogbox, and Better Life Maids. For more information visit http://www.vonigo.com To join the Vonigo family, request a demo here: http://www.vonigo.com/request-demo/
About Men In Kilts:
Men In Kilts was started in 2002 by Nicholas Brand with $500, a squeegee, and a hand-sewn kilt. The first franchise was opened in 2010 in Vancouver, B.C., with Fraser Valley, B.C., Seattle, Wash., and Calgary soon to follow. Men In Kilts' commercial and residential services include:

window cleaning
gutter cleaning
pressure washing
exterior building cleaning
snow removal services will be available in all colder markets later this year
Men In Kilts plans for fast expansion into all major cities across North America, including Toronto, San Francisco, LA, and Denver. The company projects a 300 percent increase in system-wide revenue in 2012.
For more information on Men In Kilts, or to see them in action, please contact Melissa McAfee at pr(at)meninkilts(dot)com or visit http://www.meninkilts.com.