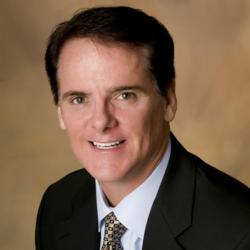 San Mateo, California (PRWEB) June 20, 2012
CommunityLeader, Inc., announced today that "Credibility" host, Michael "Hutch" Hutchison, has joined their company as a co-founder and chief revenue officer. Joseph Barisonzi, co-founder and CEO said: "We are proud that Hutch is investing his future in CommunityLeader," said Barisonzi. "This type of personal commitment from a renowned entrepreneurial advocate is a testament to our go-to-market strategy and a reaffirmation of our commitment to helping small businesses grow."
Michael Hutchison, the noted host of CredibilityLive sponsored by Dun & Bradstreet Credibility Corp., was asked why he chose CommunityLeader and Hutch responded, "Do you remember the Schick razors TV commercial with Victor Kiam who said: 'I liked the company so much, I bought it.' Well after meeting Jennifer Amys, Scott Bachman and Joseph Barisonzi, the other founding principals of CommunityLeader, I trusted them and did the same. I am now a proud partner and co-owner of CommunityLeader."
"One of the first CredibilityLIVE shows I hosted last year was called Access to Capital for Everyday Small Business. Most entrepreneurs find it very difficult to get funding, and I would say that for now the areas where crowdfunding has the most opportunity is in those underserved areas that traditional financiers have traditionally found unattractive. Clearly, there is massive demand for capital. There are investors and lenders who are looking for healthy well run businesses that can grow and sustain downturns to become large profitable companies."
Hutch has generated hundreds of millions of dollars in sales and profits during the past 25 years. He has worked with startup leaders and companies such as EDS, Tony Robbins, Interactive Telesis, SpeechWorks, Vocalocity, BetterTrades, Phil Town, Appcelerator and now CommunityLeader. The strength of his references are based on the fact that between leading Tony Robbins' company for 7 plus years and his own training companies, he has been instrumental in training over 1.5 million people from 54 different countries, in every type of business on what it really takes to run a business well to create serious financial success.
"I chose CommunityLeader and its industry best leadership team because they are on a mission to teach thousands of business owners who have no previous crowdfunding experience how to find that missing puzzle piece of "specific knowledge" to raise money and fuel the growth of their business," continues Hutch.
CommunityLeader is a full service provider of business, investor and portal services in the emerging crowdfunding market with unique focus on connecting qualified companies to investors in their community. CommunityLeader's user-friendly, yet disciplined CampaignLeader platform, provides security, compliance, and resources to existing and new businesses while ensuring transparency and accountability for their investors. For more information on CommunityLeader, visit http://www.communityleader.com.