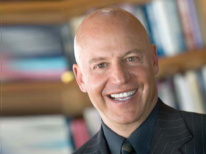 (PRWEB) June 22, 2012
Zane Benefits, which provides businesses with comprehensive and flexible defined contribution health benefits and private health exchange solutions, today announced it had released a free recording of its recent webinar named "The History and Future of Small Business Health Insurance".
The webinar, which originally aired on June 19, 2012, provides insurance, accounting and small business professionals with real information about the history and future of health insurance in America, including healthcare reform, the Affordable Care Act (ACA), and real data on how to take their existing health insurance offerings to the next level.
In the recording, attendees will learn:

Why businesses offer health insurance today
The future (post-2014) of employer health insurance
How to offer a defined contribution health plan now
How every broker can offer a private health exchange now
The speaker is Paul Zane Pilzer, author of The New Health Insurance Solution, world-renowned economist, highly successful social entrepreneur, adjunct professor, and the author of nine best-selling books and dozens of scholarly publications.
According to the Zane Benefits website, small business health insurance has evolved. It's no longer just a simple annual renewal. Now, it's consumer-directed approaches, defined contribution health plans and private health insurance exchanges.
Those interested can download the free presentation, The Future of Health Insurance, at zanebenefits.com/the-history-and-future-of-small-business-health-insurance
About Zane Benefits, Inc.
Zane Benefits, Inc, a software company, helps insurance brokers, accountants, and employers take advantage of new defined contribution health benefits and private exchanges via its proprietary SaaS online health benefits software. Zane Benefits does not sell insurance. Using Zane's platform, insurance professionals and accountants offer their clients a defined contribution health plan with multiple individual health insurance options via a private health exchange of their choice. Learn more at http://www.zanebenefits.com.