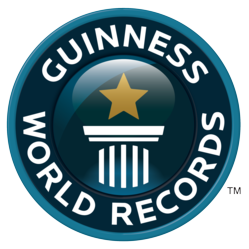 Proshred is set to shred over the current record of 111,920 lbs!
- Mark MacMillan
Tampa, FL (PRWEB) June 21, 2012
On June 30, 2012 PROSHRED® Security will be conducting a shred-event at Westfield Citrus Park Mall & Westfield Countryside Mall. This will not be an average community shred event, PROSHRED® and its partners are ready to set a Guinness World Record.
The original record was set at Comercia Bank in Texas on April 14th, 2012. The record represented the most paper collected in 24 hours - 111,920 lbs. PROSHRED® is not only aiming to break that record, but also shred every piece of paper it collects which will then be recycled at a local Tampa recycling plant.
Florida is the #1 state in the country for identity theft, with tax identity theft up over 500% since 2008. At 178.7 complaints per 100,000 people living in the state, it's no surprise that PROSHRED® decided to break this world record here in Tampa.
PROSHRED® will be teaming up with ABC Action News, Allstate, the Hillsborough County Sheriff's Office, 99.5 WQYK, the Clearwater Police Department, and Westfield Shopping Centers for the third annual "Operation Shredding". Last year Operation Shredding protected the identities of over 3,000 people who attended the event, generating almost 100,000 lbs of paper in one day.
Tampa Bay Area residence are encouraged to bring any documents, papers and receipts that have credit card numbers or personal information on them and PROSHRED® will shred them for free! (5 box limit per customer)
What to shred:

Junk mail/magazine address labels
ATM receipts
Bank statements
Voided/canceled checks
Credit card bills
Credit reports
Pay stubs
Employment records
Old ID cards
Legal documents
On-Site Locations:
Westfield Citrus Park Shopping Center
8021 Citrus Park Town Center, Tampa, FL 33625, 813.926.4644
Westfield Countryside Shopping Center
27001 US Highway 19 North, Suite 2096, Clearwater, FL 33761 727.796.1070
About PROSHRED®:
PROSHRED® shreds and recycles confidential documents and proprietary materials for thousands of customers in the United States in all industry sectors. PROSHRED® is a pioneer in the mobile document destruction and recycling industry. PROSHRED® has the distinction of the only on-site shredding company in the United States that is both NAID AAA and ISO 9001 Certified. Find out more about PROSHRED® as well as our calendar of free local community shredding events for the public at http://www.proshred.com.