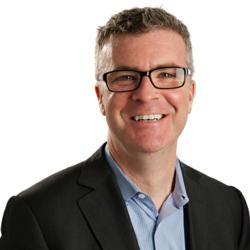 "There's a land grab taking place in the emerging trillion-dollar mobile payment ndustry. CIOs must understand the implications now so they know where to invest resources.
Rochester, NY (PRWEB) June 21, 2012
Dan Keating, chief technology officer at Catalyst, a direct and digital marketing agency in Rochester, New York, has been selected to present a session on the future of mobile payments at the prestigious Gartner Catalyst Conference, August 20-23 in San Diego.
Titled "Mobile Payments: The Future of Your Wallet," the session will explore what key players such as Apple, Google, PayPal, Square, the banks, and the ISIS consortium of wireless carriers are doing to make m-payment transactions easy, secure and sticky for customers; whether the wallet will disappear; options for point-of-sale merchants; the technologies already in place--NFC, SMS, Web/WAP--and where m-payments are being used successfully today. The session will include case studies, analytics and forecasting.
"There's a land grab taking place in this emerging trillion-dollar industry," said Keating. "CIOs absolutely must understand the implications now so they know where to invest resources. If they don't, they're going to find themselves out of the market as the technology matures—and it is maturing fast."
The Gartner Catalyst Conference will take place on August 20-23. Keating's session is scheduled for 9:05 a.m., Thursday, August 23, 2012. Other conference highlights include keynotes by Brad Anderson, corporate vice president of management and security at Microsoft, and Erik Wahl, noted graffiti artist, author and entrepreneur. Several leading Gartner analysts will also keynote. For more conference information, visit http://www.gartner.com/technology/summits/na/catalyst/.
About the Gartner Catalyst Conference
Presented by Gartner, Inc. (http://www.gartner.com), the world's leading information technology research and advisory company, the Gartner Catalyst Conference is the premier event for IT practitioners. The conference provides detailed, tactical guidance on technical architecture and design, product evaluation and creation of an implementation strategy to support enterprise IT initiatives.
About Catalyst
Catalyst (http://www.catalystinc.com) is a direct and digital marketing agency that helps clients acquire, retain and develop long-term relationships with their customers. We combine intellectual curiosity and inquisitiveness with hard-core analytics, deep customer insight and a measurement mindset to take the guesswork out of marketing decisions. We call it Science + Soul. Headquartered in Rochester, NY, our clients include AAA, Assurant Health, Eastman Kodak Company, First Niagara Financial Group, GE Capital Retail Bank, Heraeus Kulzer, Neff Motivation Inc., Oreck, and Valvoline, among others.
Follow us on:
Facebook:
http://www.facebook.com/scienceplussoul
Twitter:
http://twitter.com/scienceplussoul/
LinkedIn:
http://www.linkedin.com/company/26721