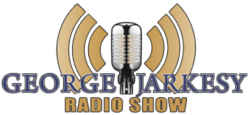 Houston, TX (PRWEB) June 21, 2012
The George Jarkesy Show welcomed three new guests this past week for the nationally syndicated radio show's 'Stock Watch' section.
William Campbell, the Chief Operating Officer of Atlantic Financial Navigation, joined the show early in the week and discussed Dow Chemical. Jarkesy questioned this because Dow Chemical is a large company. Campbell replied that his optimism regarding this company deals with "shale gas coming online" which "reduces the cost of feed stock for chemical companies." This creates a "wonderful opportunity" Campbell believes for growth. He predicts that the company's stock will increase steadily from $32/share to $40/share in the next 2 to 3 years making it a "relatively safe" stock.
In the middle of the week The George Jarkesy Show was joined by Ben Strubel, the President and Portfolio Manager of Strubel Investment Management, LLC. His stock pick for the day was the Switzerland based tobacco company Phillip Morris. He stated that it is a "stable company" that produces "7 of the worlds top 15 brands" with a 3.5% dividend yield. Jarkesy questioned the declining use of tobacco products in American culture. Strubel replied that other nations continue to use tobacco products because of "brand loyalty " and the addictive quality of the product keeps the product stable. He stated that the stock is "one of the best performing stocks as far as returns."
Rounding up the guests at the end of the week was John Rothe, the President and Chief Investment Officer of the Rothe Financial Group. His pick was Market Vectors Gold Miners. The motivation behind this pick, as stated by Rothe, was that the company is an ETF which he described as a "index mutual fund" which has the main advantage of "more flexibility" and traded based on the value throughout the day. Selling at $46/share he stands by this stock as a useful alternative to buying gold stating that there is a "correlation between the price of gold and how [gold] companies trade."
To listen to any of these shows please visit the website here.
About Jarkesy & Company
George Jarkesy is a money manager and professional investor, respected financial and corporate adviser, and radio host of the nationally syndicated 'The George Jarkesy Show'. He is a frequent market commentator and guest on FOX Business News, FOX & Friends, and CNBC. George started his career in the financial services industry with a New York Stock Exchange member. George also serves on the Finance Committee of the Republican National Committee (RNC) and is an active member of the National Investment Banking Association, The Jarkesy Foundation, Helping A Hero, and Chairman of The National Eagles and Angels Association