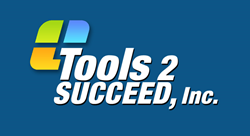 When we learn to recognize the effects that change can have on our bodies, minds, and spirits, we can gain the ability to develop change resilience and bounce back quickly.
Los Angeles, California (PRWEB) June 21, 2012
Sheryl Tuchman said, "When we learn to recognize the effects that change can have on our bodies, minds, and spirits, we can gain the ability to develop change resilience and bounce back quickly."
Staying competitive requires the ability to manage change at a much faster pace than ever before. The ability to recognize and effectively manage change is not only a strategic advantage but is essential for thriving in today's economy. This presentation will go far beyond the superficialities of discussing why it is important "to embrace change" and instead focus on the practical approaches for doing just that. Attendees will come prepared to have fun and learn to "roll with the punches".
Objectives are to learn:

To identify the impact change has on our lives
To assess attitudes toward change
To map a change experience
To identify transitions during the change process
Why we tend to resist change and what we can do about it
To develop resilience to change and "roll with the punches"
For location and registration information, please visit http://conta.cc/M8b9JS.
About Sheryl Tuchman
Sheryl Tuchman, SPHR, is the founder and CEO of Tools 2 Succeed, Inc., a training, coaching and outplacement company focused on organizational growth and change. Sheryl helps organizations to become high-performing through assessment, strategic planning and leadership training. She coaches business people to reach their goals and dreams. Her business and technical experience includes more than 25 years working for major corporations and managing large I.T. teams and budgets.
Sheryl holds a B.A. cum laude from UCLA and a lifetime State of California Multiple Subjects credential. She is a Senior Professional in Human Resources, Certified Professional Coach and a Registered Career Coach. She was awarded the Competent Communicator designation by Toastmaster's International. Sheryl is the Webmaster for the Professionals in Human Resources District 9 and Director of Career Services for the National Human Resources Association. She was selected as the "2011 Member of the Year" for PIHRA District 9. She will be joining the board of the National Association of Woman Business Owners, Ventura County, on July 1, 2012. She is a volunteer for Junior Achievement of Southern California, inspiring young people to succeed in life.
About Tools 2 SUCCEED, Inc.
Tools 2 Succeed focuses on creating high-performance organizations in which every employee feels and acts like a partner in the business and is excited to contribute to its success. Services include onsite employee development training, leadership workshops, sexual harassment prevention training, outplacement services, behavioral assessments, and an extensive offering of more than 2000 e-learning courses. The company is based in Southern California and has a worldwide team of facilitators who can provide onsite training and consulting onsite or in public venues.
Tools 2 Succeed is an Approved Provider of the Human Resources Certification Institute (HRCI), offering fun and interactive public workshops, webinars, and online e-Learning courses for HRCI recertification credit.
The Tools 2 Succeed Vision Statement is: "At Tools 2 Succeed, our vision is to build brand awareness and be sought after for creating high-performance work environments in which all employees feel and act like partners in the business. We will build value by delivering innovative and enjoyable employee development training, management consulting, and coaching services. We strive to be a forward-looking company, always anticipating our clients' future needs. Our vision is supported by our core values of honesty, integrity, respect, compassion and exceptional service."
For more information about Tools 2 SUCCEED, please visit http://tools2succeed.com.
About PIHRA
Professionals in Human Resources Association (PIHRA) is a volunteer-led, fiscally sound, nonprofit association offering services, leadership roles and development opportunities for its members. PIHRA provides opportunities for member interaction and professional development to enhance and enrich the profession. PIHRA serves as advocate and source of expert information on Human Resource legislative information. PIHRA contributes to the body of Human Resource knowledge and promotes professional ethics.
For more information about PIHRA, please visit http://pihra.org.