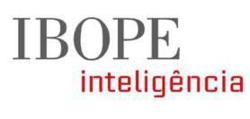 Utica, NY (PRWEB) June 21, 2012
A drop in average gasoline prices of nearly 30 cents per gallon since March seems to have convinced more vacationers to drive to their destination, but fewer adults overall say they plan on taking a summer vacation, a new IBOPE Inteligência poll finds.
The June 15-18 poll finds 29% say their vacation plans have changed "since earlier this year, when the price of gas was higher."
According to GasBuddy.com, the average national retail gas price since we last polled this topic in mid-March was about $3.80 per gallon. At the time of this latest poll, gas prices were about $3.52 per gallon.
Both polls asked those who are taking a summer vacation if they planned to drive to their destination. The amount of people saying they planned to drive increased by 11 percentage points from 57% in March to 68% currently.
However, the total number of US adults who say they plan to vacation this summer has dropped from 52% in March to 44% now.
The current lower gas prices may also be decreasing consumer tolerance of higher prices. Both polls gave respondents some hypothetical gas prices and asked if that price would make them consider cancelling their vacation. The highest gas price respondents would tolerate in March was $4.50 per gallon, with 23% saying they might cancel their plans if gas prices got that high. This month's poll shows that 35% say the same price might make them pull the plug on vacationing.
IBOPE Inteligência conducted an online survey of 1,967 US adults. The margin of error is +/- 2.2 percentage points. A sampling of IBOPE Inteligência's online panel, which is representative of the adult population of the US, was invited to participate from June 15-18. Slight weights were added to region, party, age, race, religion, gender and education to more accurately reflect the population. The previous poll was conducted from March 16-19 and included 2,076 US adults. It had the same methodology and margin of error.
ABOUT IBOPE Inteligência
IBOPE Inteligência, formerly IBOPE Zogby International, is a non-partisan, premier global public opinion polling and market research firm that offers timely, accurate results and in-depth analysis and insights. IBOPE Inteligência works with issue experts in a vast array of fields including healthcare, technology, finance, insurance, energy, agriculture, public affairs, and media who offer insightful data analysis and exceptional service to clients in countries throughout the world. IBOPE Inteligência experts analyze data and work with clients to develop and implement new strategies, and offer customized and attractive solutions to challenges our clients face. IBOPE Inteligência is a subsidiary of the IBOPE Group of Sao Paulo, Brazil.
Please visit http://www.ibopeinteligencia.com for more information on IBOPE Inteligência.
Follow us on Twitter @ibopeintel
About IBOPE Group
IBOPE Group is a Brazilian multinational company specializing in media, market and opinion research with offices in the United States and 14 Latin American countries. Since its founding 68 years ago, it has been providing a wide range of information and studies on media, public opinion, voting patterns, consumption habits, branding and market behavior.
For more information on IBOPE Group, please visit http://www.IBOPE.com.