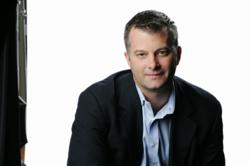 San Jose, CA (PRWEB) June 22, 2012
LinguaNext™ Inc., the leader in enterprise application language management, today announced that it has hired Chris Lanfear as director of marketing. In addition, LinguaNext will open an office in the Boston area to better serve the company's multinational customers based in the eastern United States. Chris will be based in the Boston office.
"Language management for information technology systems is quickly becoming a strategic concern as multinational corporations strive to achieve tighter global integration, reduce costs and expand into new countries," said Atul Tulshibagwale, CEO of LinguaNext. "Chris will help us define our offerings and educate the market on our innovative, cost effective and easy to implement enterprise-wide solutions which are in sharp contrast to the risky, disruptive and expensive conventional localization or application transformation methods."
Chris has over 13 years of marketing and technology industry experience. Previously he led marketing communications at Swedish software and services supplier Enea. As director of global market communications, he was responsible for all outbound and inbound marketing efforts, as well as heading public and industry analyst relations. Prior to Enea, Chris was a practice director at VDC Research Group where he delivered strategic advisory services to device and enterprise technology suppliers.
LinguaNext software makes enterprise, mobile and cloud applications available in any language with zero changes to the code of the underlying system. The translation is carried out at runtime and results in no latency regardless of whether the output is to a screen or printable report. The result is a reliable and scalable way to make systems such as banking, ERP, HR and reservations available in local languages without compromising the integrity of the application, data or business logic. The company's software is widely used in industries as diverse as financial services, manufacturing, mining and many others.
About LinguaNext
LinguaNext is the market leader in enterprise application language management and has transformed the way global corporations address multi-language and local language support for their information technology systems. With a roster of over 60 large enterprise customers including 25 of the Forbes Global 2000 and a deployed base of over 1,000,000 end users, LinguaNext is fast becoming the de facto standard method of adding language capabilities to all enterprise applications. LinguaNext's innovative technology-based solutions enable any enterprise, mobile or cloud software system to work in any language, seamlessly and with zero changes to the underlying application code. Learn more at http://www.linguanext.net
Contact:
LinguaNext, Inc.
Christopher Lanfear
chris(at)linguanext(dot)net
LinguaNext, Linguify, SPeeD Suite, LinguaPack, ReportTrans, Indify, Linguify.Reports, Linguify.Banks and Phrasier are trademarks of LinguaNext or its subsidiaries. Any other company, product or service names mentioned above are the registered or unregistered trademarks of their respective owner.