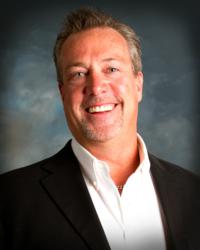 Valencia, CA (PRWEB) June 21, 2012
Nexus IS, Inc. ("Nexus"), a leading national provider of professional and managed services for advanced IT solutions, today announced that Dan Dougherty was recognized as CFO of the Year by the San Fernando Valley Business Journal. The honor was bestowed at a luncheon held at the Sheraton Universal Studios on June 13.
The awards recognize the important work of CFOs as financial stewards in public, private and other organizations. CFOs were recognized in multiple industries including technology, manufacturing, retail, real estate, health care, professional services, hospitality, education and many others. CFOs of any size company or organization are eligible for nomination.
"Nexus has consistently followed an aggressive growth plan since our founding in 2004. Over the last five years and through some of the most economically challenging periods in our industry, Nexus has achieved an annual compounded revenue growth rate of 23% and an annual compounded net income growth rate of 46%," said Deron Pearson, Nexus CEO. "Growth like that is only achievable through fiscal responsibility, and we credit Dan with helping to maintain that vision and execute on our long-term strategies."
"As part of senior management, today's CFO is expected to guide many internal business systems, while maintaining a strong awareness of overall economic trends and specific industry trends," said Waheed Choudhry, Nexus President and COO. "We expect our CFO to be passionate about the whole business, not just about accounting. Dan brings that passion to all aspects of his role at Nexus and we are so proud that he has been recognized as CFO of the Year by such an established business journal and by the community."
About Nexus
Based in Valencia, CA, Nexus leverages its extensive experience and expertise to enable organizations to connect to their customers, collaborate to achieve their vision, and create innovative ways to solve business problems. We do this by providing expertise in end-to-end technology solutions based on five distinct, yet complementary practices: Collaboration, Data Center, Borderless Networks, Business Video, and Managed Services. Nexus partners with industry leaders including Cisco, EMC, VMware, NetApp, Citrix, Microsoft, and NEC to ensure its customers are provided the most comprehensive and competitive solutions. Nexus serves the private sector, from small business to the Fortune 500; and the public sector including education and local, state, and federal governments. Additionally, Nexus has specialized healthcare solutions offered under its brand, Nexus Connected Healthcare. For additional information, please visit http://www.nexusis.com.