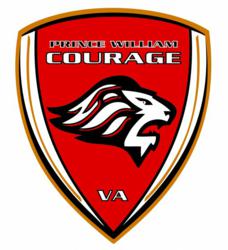 Woodbridge, VA and Seattle, WA (PRWEB) June 26, 2012
Pride. Passion. Possibility. Korrio, developer of the leading integrated sports automation platform for youth soccer, has much in common with the newest organization to joins its growing network of youth soccer leagues across the country. Today, the Seattle-based tech company announced its selection by Prince William Courage as the soccer club's official sports automation platform provider.
The innovative platform will allow the diverse North Virginia-based club to streamline communications and administration of its 4,000 youth and adult members, providing a personalized online home for coaches, staff, families and players. Prince William Courage – which offers select and recreational play for youths of all ability levels, as well as camps, academies, special trainings and adult leagues – represents a significant signing in Korrio's goal to revolutionize the online life of organized team sports in America.
Korrio integrates web, mobile and social networking to provide club administrators and coaches with a comprehensive, user-friendly online sports automation system, managing all aspects of club and team operations – from registration, payment processing and roster creation to practice and game scheduling and communications. Each user has a personal dashboard, providing families and players with tools to organize and share their sports lives.
"Our club is focused on creating the best possible experience for all of our players, and we're always looking for better ways to deliver first-class service," said Mike Yeatts, Executive Director of Prince William Courage. "Korrio's innovative platform will help us communicate more efficiently with our soccer families, which is crucial in an area where many parents commute several hours every day. We're excited to host all of our operations on one easy-to-use platform, and believe these technological improvements will energize our staff and allow them to focus on our core work – on the field and in the community."
For Korrio, working with Prince William Courage is a unique and inspiring opportunity to enhance a premier organization dedicated to much more than soccer. While the club offers all level of play – from highly competitive pre-Olympic and National Championship training to fun, recreational leagues and everything in between – it identifies its larger mission as contributing to the community through soccer. It provides club scholarships to more than 175 financially needy youth every year, ensuring a quality soccer experience for all, regardless of skill or ability to pay. It supports numerous charitable causes in the broader community – from local food and coat drives to Red Cross relief efforts and international soccer charities. And the club's free, volunteer-run TOPSoccer program serves children with mental and physical disabilities.
"It's an honor to work with such a visionary and diverse club, and enable its leaders to take their operations and communications to a higher level," Korrio Founder and CEO Steve Goldman said. "Prince William Courage is truly dedicated to its players, families and community. We're proud to partner with an organization that takes such pride in its mission, and is committed to growing, innovating and improving the soccer experience for all."
About Korrio
Korrio, founded in January 2009, is a 21st century youth sports automation platform. Korrio has a singular focus on kids and sports. The company's mission is to transform the sports experience and elevate the level at which sports are played by automating the things that get in the way — like registration/payment, team formation, rosters, scheduling, communication, and web hosting. Korrio is easy, safe, integrated, and mobile. To learn more about Korrio, go to korrio.com; follow us on Twitter; like us on Facebook; or watch our Korrio video to learn how to elevate your game.
About Prince William Courage
Serving 4,000 players of all ages in the Northern Virginia area, Prince William Courage is more than a soccer club; it is a youth-centered organization dedicated to providing all children with a fun, wholesome and healthy soccer experience, regardless of ability or ability to pay. Following the lead of one of one of our founders, Jim Claffey, we remain committed to providing access and opportunities to all, and to making meaningful contributions to our community. Since 1976, Prince William Courage has coached and provided club scholarships to thousands of children. Our core values of pride, passion and possibility drive our commitment to excellence and to developing leadership and potential in all of our players. Our staff, players and families support local, national and international charitable causes, in support of our larger mission to help those in need.